«Dalai Lama. Guardian of star secrets»
State Russian TVC channel is a documentary about the Dalai Lama, humanity and huge interest of Russian elites to Buddhism «Dalai Lama. Guardian of star secrets».
Special interview with Hon. Sikyong Lobsang Sangay
Special interview with the Head of the Central Tibetan Administration Sikyong Lobsang Sangay for Russian journalists.
Interview with the HH 17th Karmapa
Interview with His Holiness Karmapa for Tibet House in Moscow and KC White Clouds.
Special news about Tibet on REN TV
First time on Russian television, His Holiness the Dalai Lama and the Tibetan political leader Sikyong Lobsang Sangey in a special final newscast on REN TV in the "Week with Marianna Maksimovskaya".
This report briefly told Russian channel REN TV viewers about the situation in Tibet. In the news included fragments of an interview with His Holiness the Dalai Lama and a fragment of an interview with Sikyong Lobsang Sangay, an interview with FIDE President Kirsan Ilyumzhinov, images from the history of the occupation of Tibet and the self-immolations.
What's China doing in Tibet?
A documentary presented by the Central Tibetan Administration in Åxile.
Film «Bhutanese Transparent Lama» (DVD)
Film "Transparent Lama from Bhutan" is the biography of one of the great teachers of Tibetan Buddhism school Karma Kagyu – Lama Tseche Rinpoche.
The general plans of two countries are involved in the film: last years of his life he was the abbot of the monastery in Nepal , and Bhutan is the country where he was born.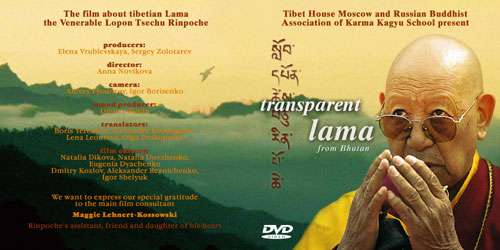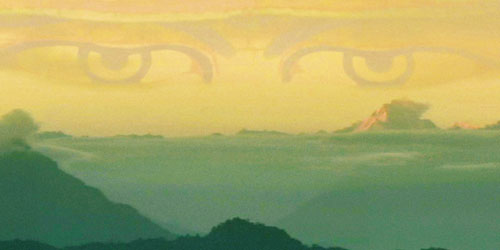 His first western students Ole and Hannah Nydahl share the memories about their spiritual teacher Tseche Rinpoche. The chronicle from Tseche Rinpoche's life is also used in the film.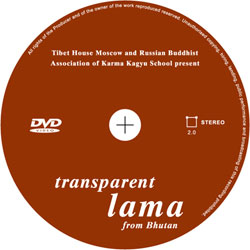 To buy the disk (English and Russian versions) in Tibet House please call the telephone, listed below.