Action for reciting mantra Om Mani Padme Hum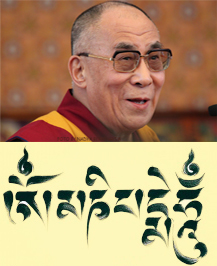 On May 21, 2012 from 10 am to 10 pm the first in Moscow non-sectarian action had been held at the Cultural Center "Belye Oblaka": collective reciting 1 000 000 Buddha Compassion mantras OM MANI PADME HUM for the universal benefit and prosperity, health and longevity of His Holiness the XIV Dalai Lama.
Joint practice was held under the guidance of Tibetan Lama Pama Randrol Rinpoche. As a student of His Holiness Dalai Lama, Rinpoche has noted the exceptional importance of this event and agreed to lead the public recitation. He started with a short talk where he spoke of the importance of humanitarian values and universal responsibility. Rinpoche has repeatedly emphasized the value of the practice of compassion in daily life. Pema Randrol also told about HH Dalai Lama's role as a greatest spiritual mentor of our time, scientist and philosopher whose humanistic activities are widely recognized. This has resulted in the awarding the Noble Prize in 1989.
Everyone could take part in the action. In the meditation hall were more than 100 people. At the end participants wrote numbers of repetitions on a special blackboard. Then they summarized all mantras to achieve assigned task in one million. As a result, within the walls of the Center "Belye Oblaka" were more than 500 000 mantra repetitions and about the same amount of mantras were repeated distantly by people from other cities… A large number of participants demonstrated the presence of genuine interest in Tibetan Buddhism and willingness to unite for the sake of the main goal achievement – universal benefit. All regardless of religious preference or background read sacred syllables to help all who are suffering, depressed or in grief and who have lost hope.
Spirit of unity was a hallmark of the action. It showed non-sectarian approach to spiritual practice of many people. His Holiness the Dalai Lama always stresses importance of such approach: impartiality and respect for diversity of teachings and teachers.
We can solve many problems in appropriate way, without any difficulty, if we cultivate harmony, friendship and respect for one another".
Russia is a multi-confessional state, therefore this approach is very important for all of us!
Most participants expressed a wish to repeat collective reciting 1000 000 Compassion Buddha mantras for the benefit of all living beings and universal prosperity.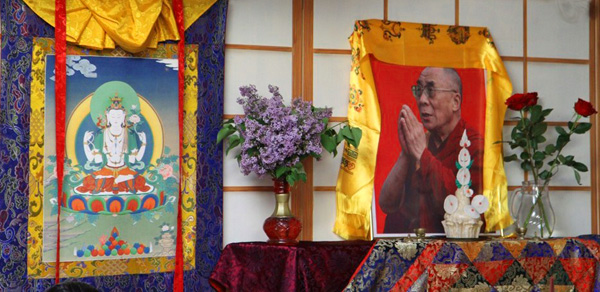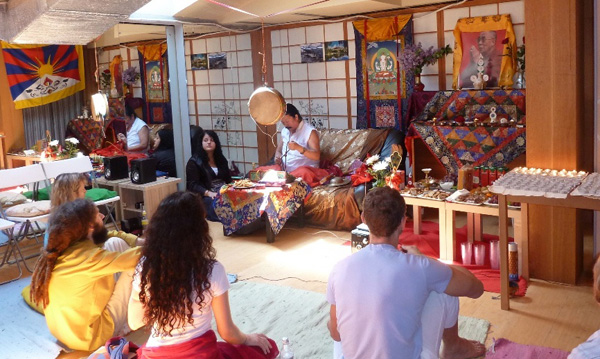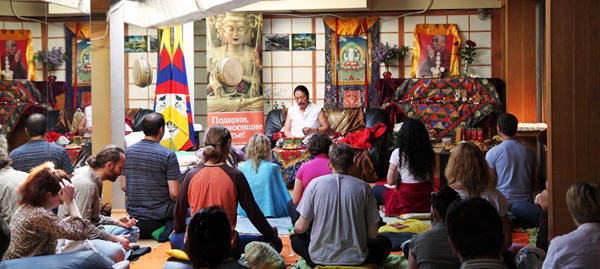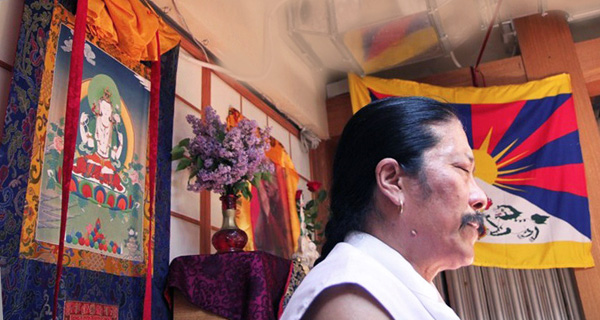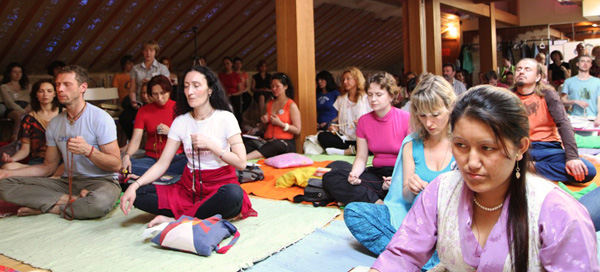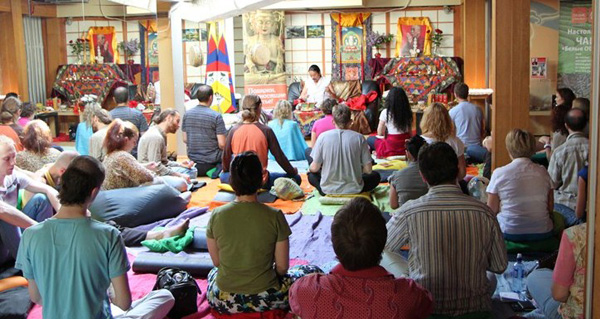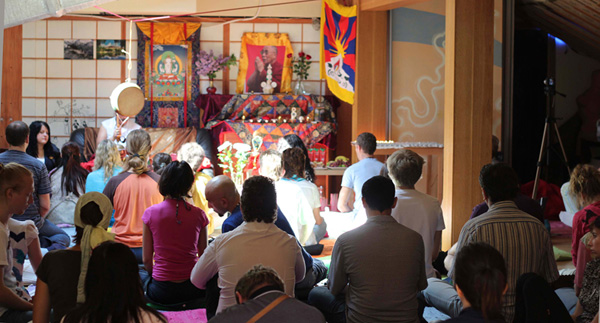 This event marks the beginning of new initiative. The initiative came from Nadya Berkengeym – an expert  on Tibet, Tibetan translator and an activist on humanitarian values of Tibet.  The Cultural Center "Belye Oblaka" supports the initiative
The essence of such event is to draw people's attention to problems of modern society and to bring people together around humanitarian issues and concerns.  It's intended to encourage  compassionate and responsible behaviour.