Flame of Truth Torch Relay in Buryat Republic
ULAN UDE, Buryat: The global flame of truth torch relay was held in Buryat Republic, Russia on the occasion of the 52nd anniversary of the Tibetan democracy day. The torch was handed over in Ulan Ude, Buryat from Moscow by Mrs Nadya Berkengeym, vice-president of the House of Tibet in Moscow.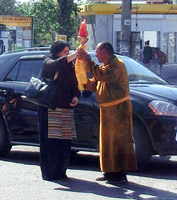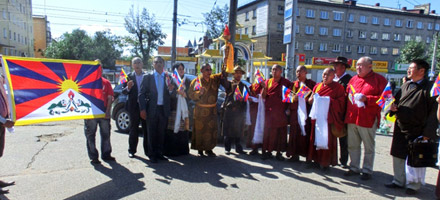 The torch relay was attended by the spiritual directors of various Russian Buddhist Centers including Geshe Jampa Thinley of Green Tara Buryatian Buddhist Center, Mr Ngawang Tenzin, president of the Tibetan community in Buryat.
Tibetans and friends of Tibet participated in the rally. A prayer service for world peace was also organised during the opening ceremony of the torch relay. In his opening statement, Geshe Jampa Thinley thanked the gathering for showing solidarity with the Tibetan people.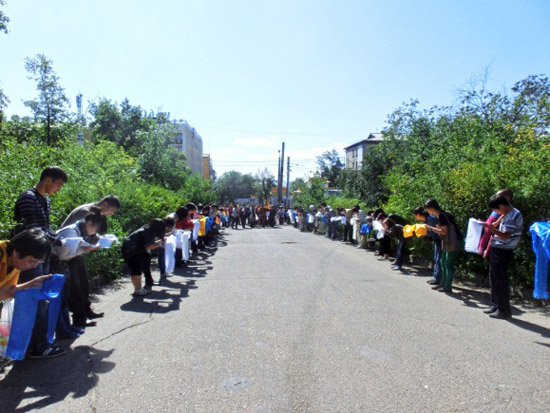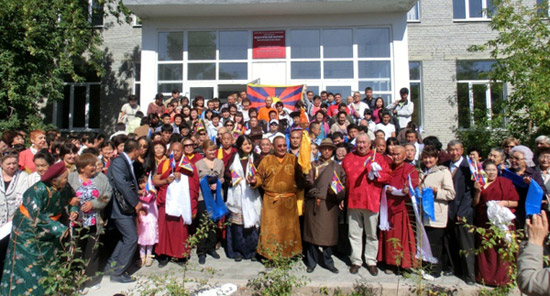 "The situation in Tibet is very critical at the moment, he said, adding the Tibetan Parliament-in-Exile has organised the "Flame of Truth" relay to highlight it to the international community. Mr. Ngawang Tenzin, chairman of the Tibetan community said more than 51 Tibetans committed self-immolations demanding a peaceful solution to the issue of Tibet.
The people gathered at the event also took part in the signature campaign, aimed to seek the three demands of the Tibetan Parliament-in-Exile:
1. The United Nations must discuss the issue of Tibet based on the resolutions that it has passed in 1959, 1961 and 1965, and continuously make efforts to fulfill the substance of these resolutions
2. An independent international fact-finding delegations must immediately be sent to investigate the ongoing crisis in Tibet3. The United Nations must take special responsibility to ensure that the basic aspirations of the Tibetans inside Tibet are fulfilled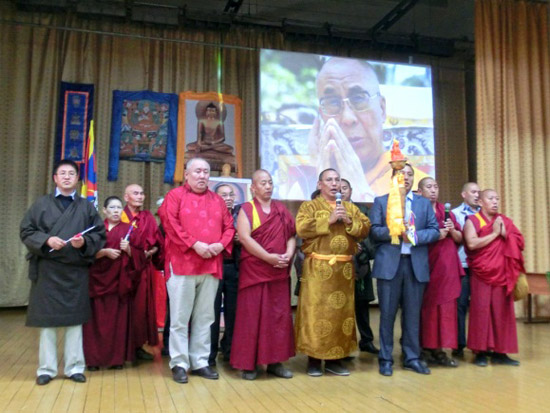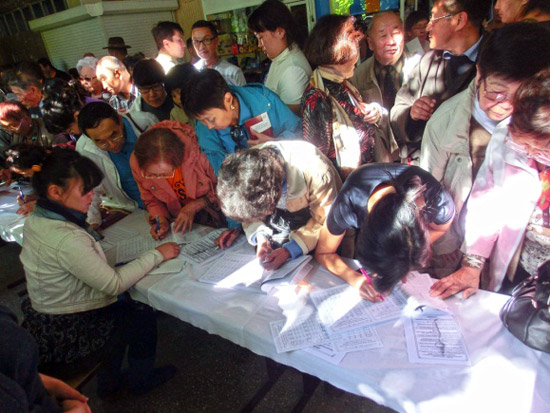 By
tibet.net