Movie «Seven Years in Tibet», a fascinating cinema-trip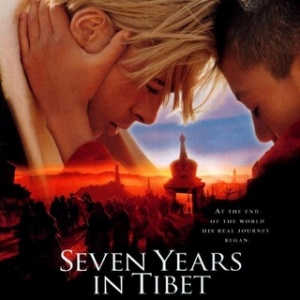 Dear friends,
Cultural Center "White Clouds" and "Tibetan House" invite you to the meetings dedicated to Tibetan Culture.
After watching the movie everybody can take part in the conversation and ask questions to each other as well as to Ngawang Rabgyal, Representative of His Holiness the Dalai Lama in Russia, President of the Tibetan Culture and Information Center.
Entrance is free!
"Seven Years in Tibet"
Seven Years in Tibet is a 1997 film based on book Seven Years in Tibet written by Austrian mountaineer Heinrich Harrer on his experiences in Tibet between 1944 and 1951 during the Second World War, the interim period, and the Chinese People's Liberation Army's invasion of Tibet in 1950. The film was directed by Jean-Jacques Annaud and starred Brad Pitt and David Thewlis. The score was composed by John Williams and features cellist Yo-Yo Ma.
In the story, Austrians Heinrich Harrer (Pitt) and Peter Aufschnaiter (Thewlis) are mountaineering in the north of India. With the beginning of World War II in 1939, they are unexpectedly imprisoned by the British due to their German citizenship. In 1944, Harrer and Aufschnaiter escape prison and cross the border into Tibet, traversing the treacherous high plateau. While in Tibet, after initially being ordered to return to India, they are welcomed at the holy city of Lhasa and become acquainted with an unfamiliar way of life. Harrer is introduced to the Dalai Lama, who is still a boy, and becomes one of his tutors. During their time together Heinrich becomes a close friend to the young spiritual leader. Harrer and Aufschnaiter stay in the country until the Chinese invasion in 1950.