Prayer vigil and flame of truth relay in Moscow
In Moscow observing the triple events: to demonstrate solidarity with Tibetan people suffering in occupied-Tibet, to mark the first anniversary of Katri Dr. Lobsang Sangay in the 14th Kashag, and to launch the Flame of Truth relay in Russian Federation, the prayer and candle light offering was organized at Open World Center in the capital of Russia on 8th August.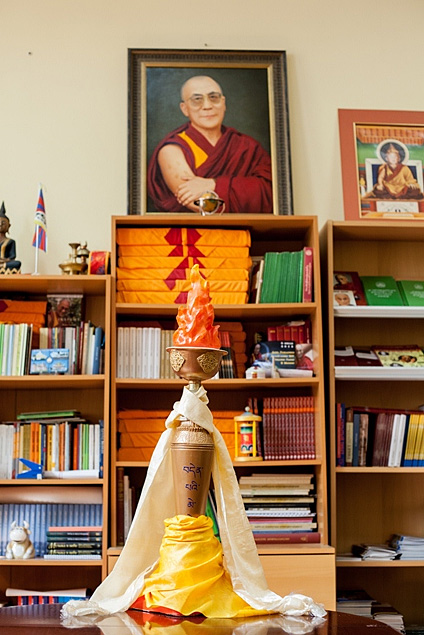 Flame of truth relay in Moscow
Speaking at the gathering of Russian Buddhists, friends and supporters of Tibet and Tibetans at  Open World Center, Representative of His Holiness the Dalai Lama to Russia & Commonwealth of Independent States, Dr. Nawang Rabgyal, introduced the triple events and spoke on the devolution of political power from His Holiness the 14th Dalai Lama to the democratically elected political leader of Central Tibetan Administration and about making of a smooth transition with the free and fair elections of Tibetan leaders.
Speaking on Tibet issue, Representative Rabgyal narrated on the current sad situation in occupied-Tibet since the invasion of Tibet in 1949-50 and Beijing government's hard-line policies in Tibet: cultural genocide, environmental destruction, socio-economic marginalization and political repression.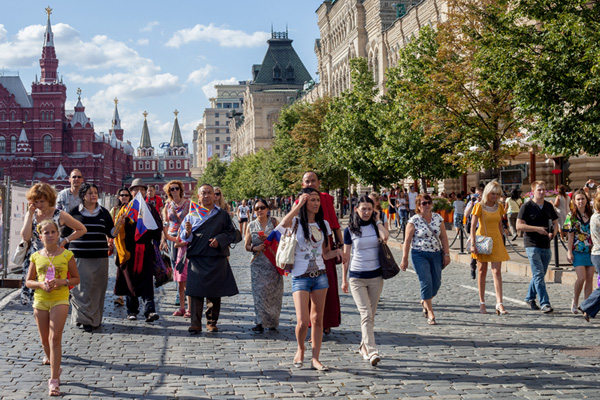 When Representative Rabgyal, showing a picture of the most recent self- immolator 26-year old Tibetan woman Dolkar Tso (Kyl), spoke about a common demand of 46 self-immolators in different Tibetan areas since February 27, 2009, the audience was very much moved and sad to learn the prevailing grim situation in Tibet.
In support of and solidarity with Tibetan people in Tibet, the prayers, including Dentsik Monlam (Words of Truth) was offered with candle light and Tsog offering in Open World Center.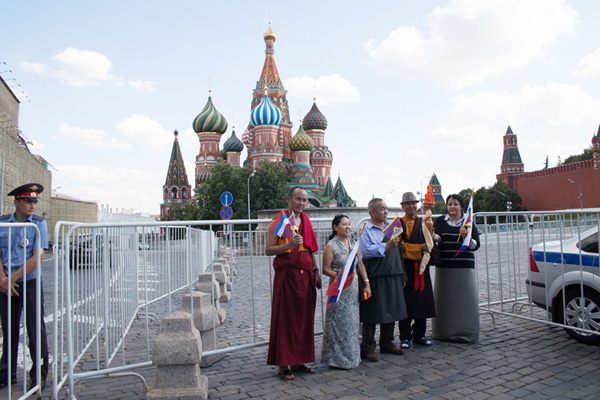 In conclusion, while delivering the vote of thanks, Representative Rabgyal pointed out that the Tibet issue is not only political issue; it is more than that; and it is associated with the  preservation of the Buddhist cultural heritage, which belongs to the world, and which has much to contribute to our modern world and civilization. He was joined by Geshe Nawang Thugje, Spiritual Teacher at Tibet Culture & Information Center, who spoke about the importance of supporting Tibet issue for the preservation of the Buddha-Dharma in the world.
It was followed by a brief speech by Mrs. Nadya Berkengeym, Vice-President of Tibet House in Moscow, who urged the Buddhists in Russia in leading to support the Tibetan struggle for their fundamental rights to live in peace and dignity.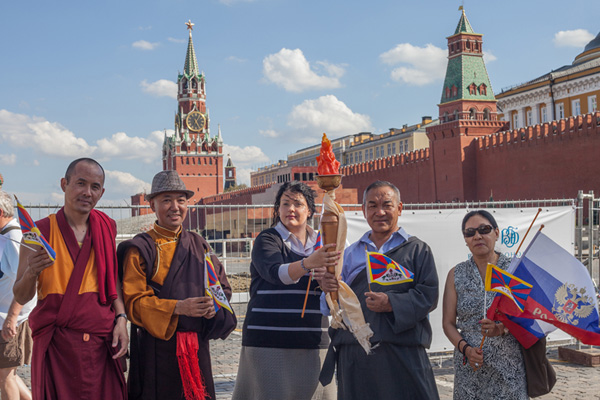 The Flame of Truth relay in Russian Federation was commenced in Moscow on 8th August, touring through Red Square, where located Kremlin, the office of Russian President. The torch was received at Open World Center, where launched the signature campaign for the petition to be submitted to United Nations. The Flame of Truth torch will tour to Kalmyk Republic from Moscow on 2nd September, Tibetan Democracy Day, and from there to Tuva Republic on 8th September for signature campaign.
On line signature campaign has been started in Russian-speaking-world through 4 websites in Russian language:
www.savetibet.ru
www.flameoftruth.ru
www.tibethouse.ru
www.clouds.ru
linking to the main website of the Tibetan petition to UN www.flameoftruth.net