Celebrating 78th birthday of His Holiness Dalai Lama in Buryatia
July 6, 2013, Republic of Buryatia, Russia.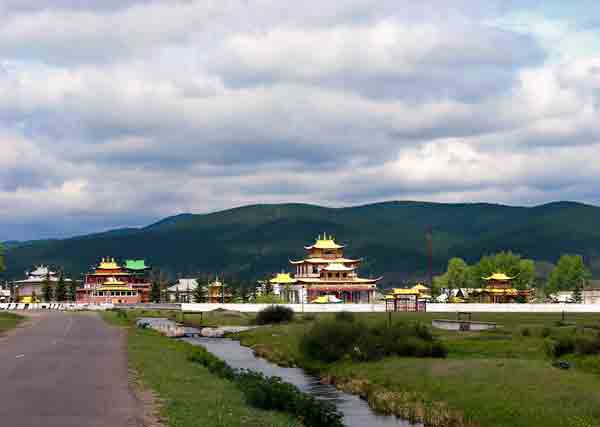 In the Republic of Buryatia in this year's extraordinarily colorful and publicly celebrated the 78 birthday of His Holiness the Dalai Lama 14th Tenzin Gyatso.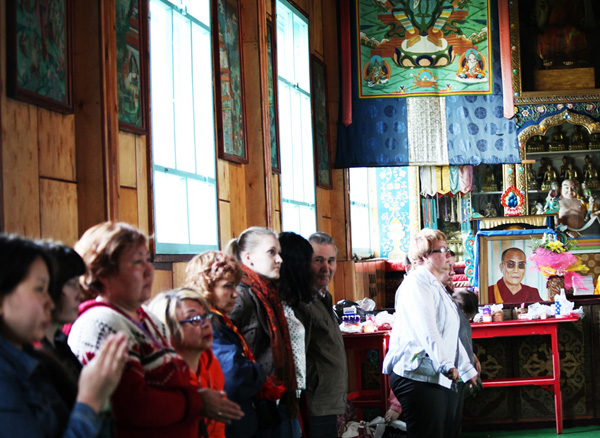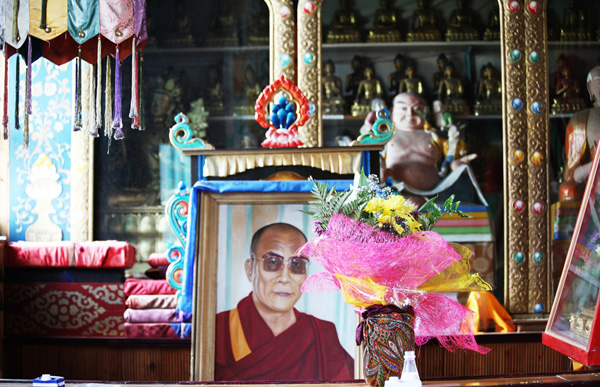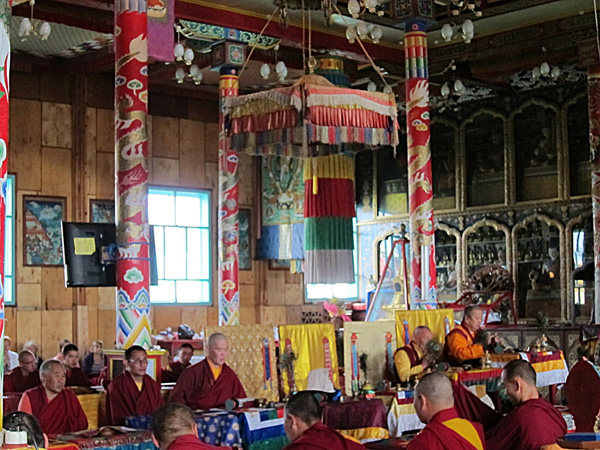 Celebration began at 9 am in the heart of Russian Buddhism in Ivolginsky Datsan. Buddhists came together to pray for Long Life and Health of His Holiness, the great Mandala offering in honor of the Birthday of the Dalai Lama.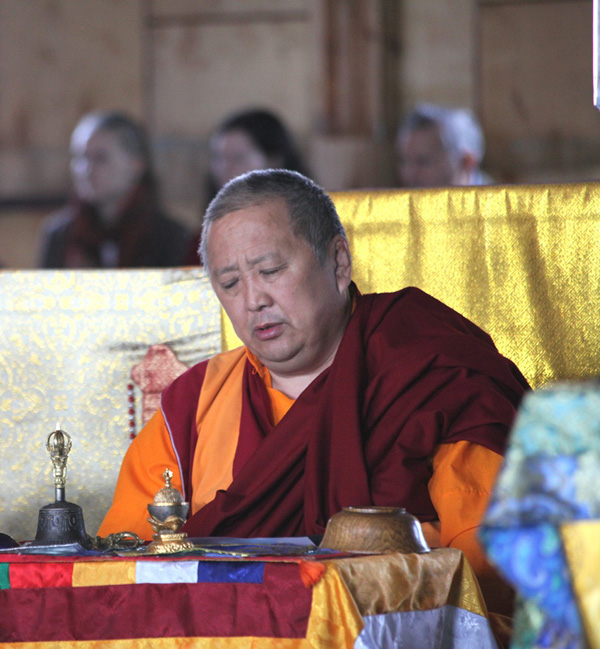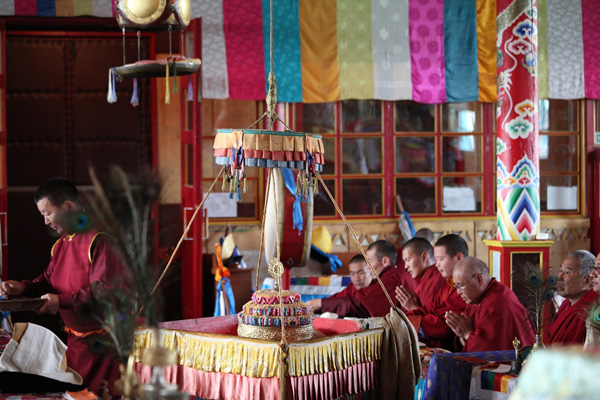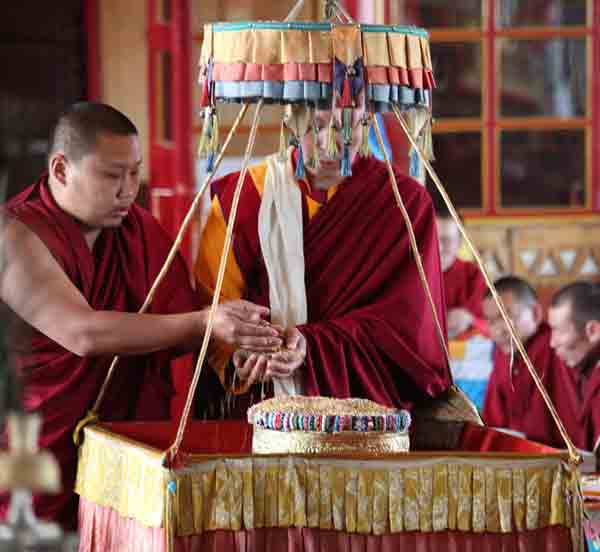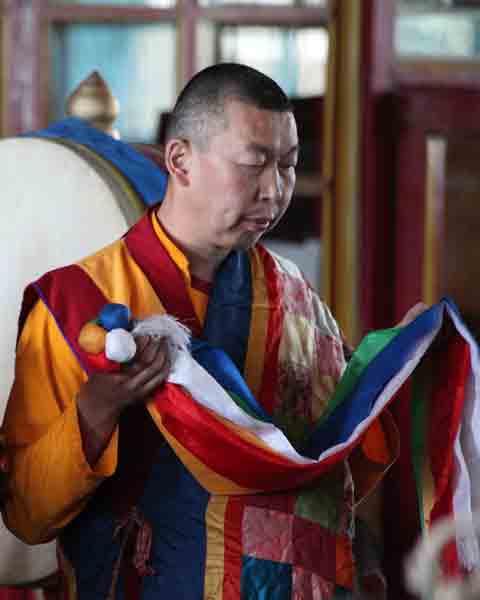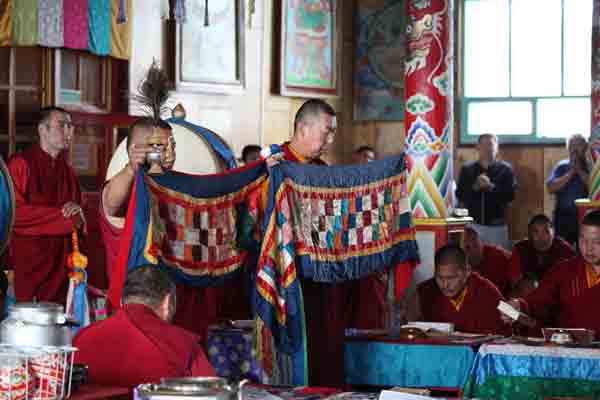 Public prayer in the central temple of Ivilginski Datsan headed by Dyd Lama Dagba Ochirov, Deputy of Pandito Khambo Lama Ayushiev. Attended the ceremony honored guest, member of Tibetan Parliament in Exile Mogren Tenpa. Tibet House in Moscow also joined specifically for celebration and prayer in Ivolginsky Datsan 78 anniversary of His Holiness the Dalai Lama.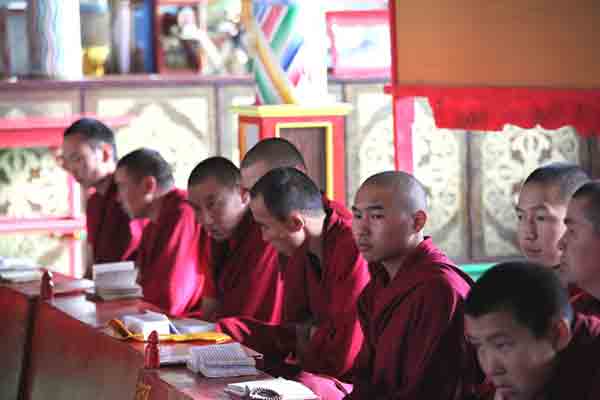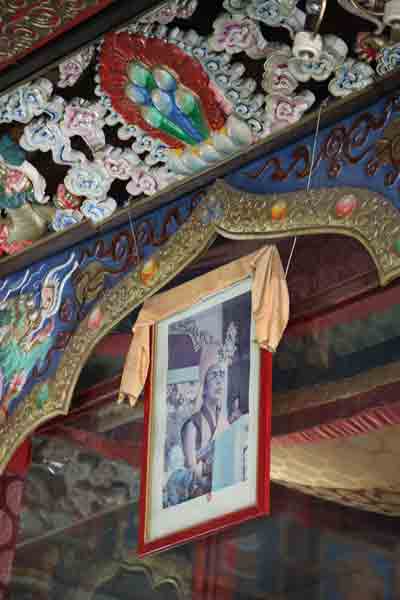 Every year on this great day the monks of Ivilginski temple every year go on holiday after exams from the Monastery Philosophy Institute.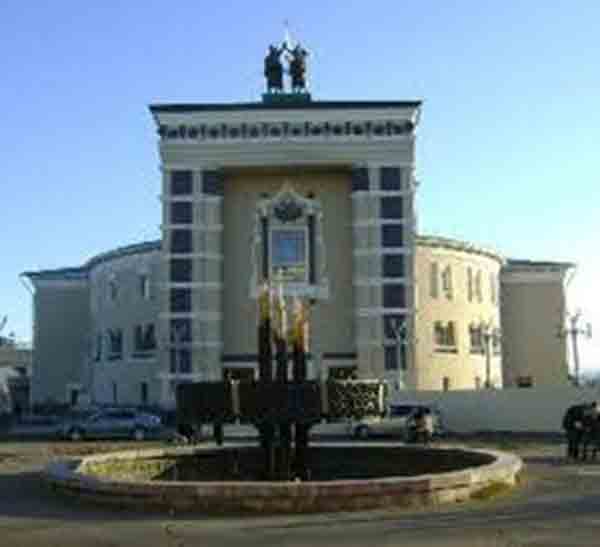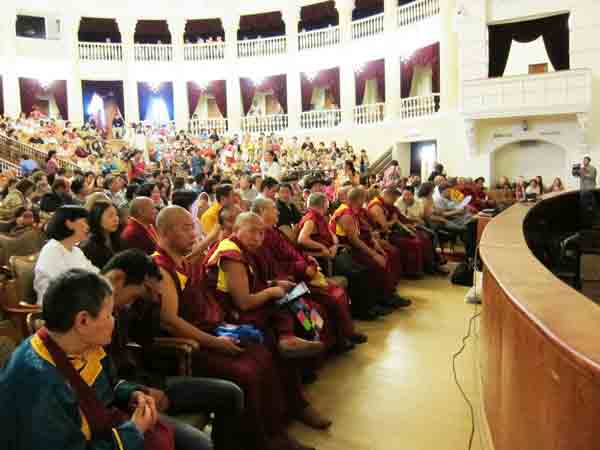 In the evening in the capital of Buryatia, Ulan-Ude. On the stage of the State Academic Opera and Ballet Theatre held a gala concert in honor of the Birthday of His Holiness Dalai Lama. The large hall of the theater was packed with Russian Buddhists, belief and filled with the most sincere wishes of Good Health and Long Life of the Dalai Lama on this day. In the celebration was attended by over 850 people.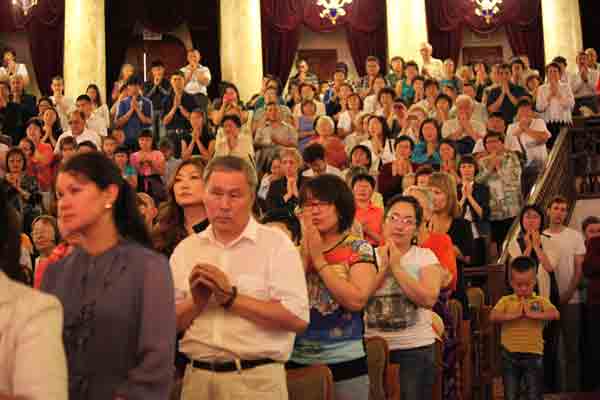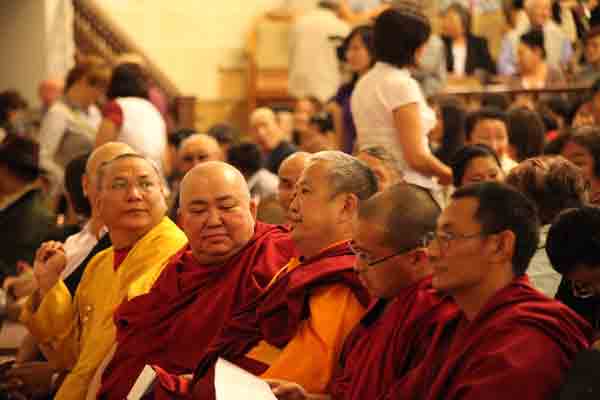 In an opening speech Ngawang Tenzin, chairman of the Tibetan national groups in Buryatia, Dyd Lama of Buddhist Traditional Sangha of Russia Dagba Ochirov said in the Buryat and Tibetan congratulated His Holiness, reading specially composed a poetic prayer from Buryat lamas good wishes of the Dalai Lama, Geshe Jampa Thinley addressed the audience with an inspirational speech about hope and higher buddhists ideas, member of Tibetan Parliament Mogru Tenpa a specially pointed in his speech particularly good start of the holiday, which for the first time in many years, brought together most of the Buddhist communities of Buryatia, in conclusion Khensur Choydorjee shared his plans for the future.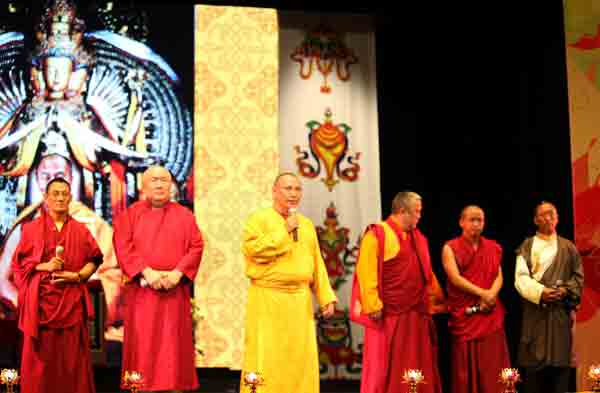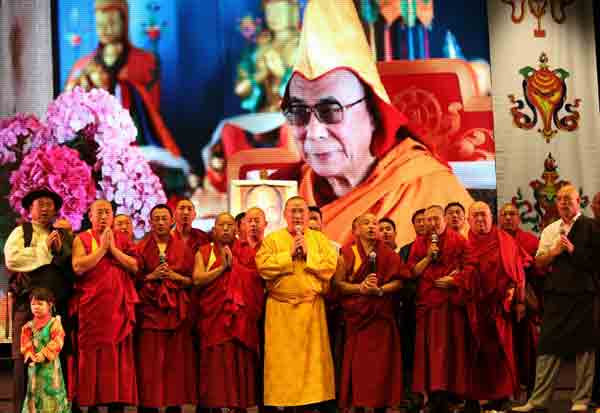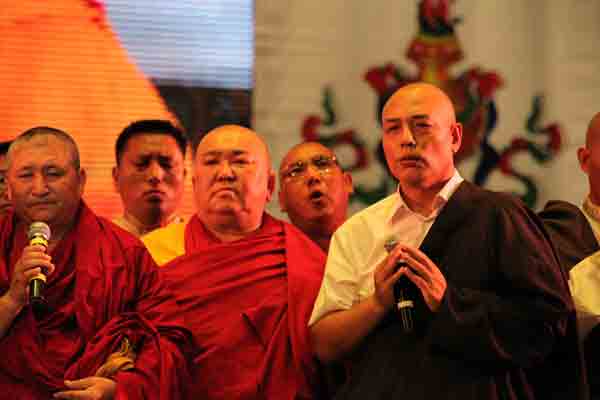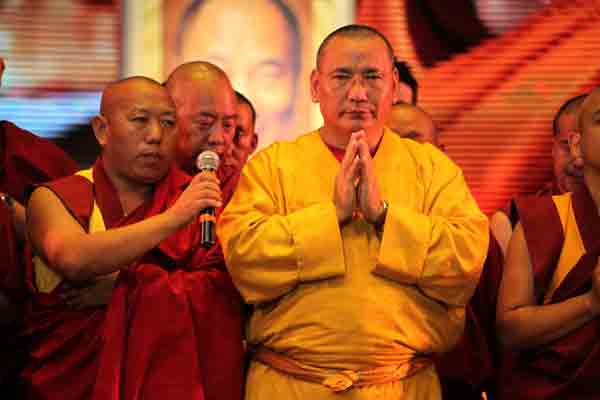 Representatives of Buddhist and social communities together brought the traditional Tibetan scarfs Hadak to lions throne of the Dalai Lama, and performed together prayer for the Long Life of His Holiness.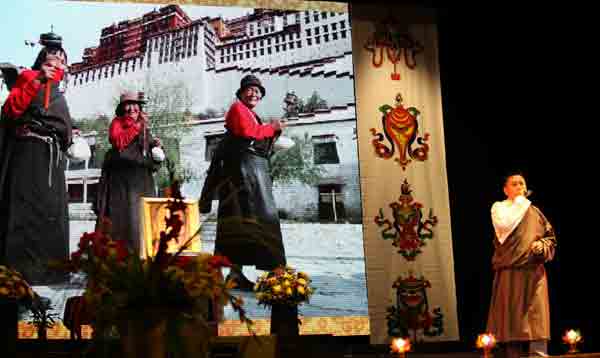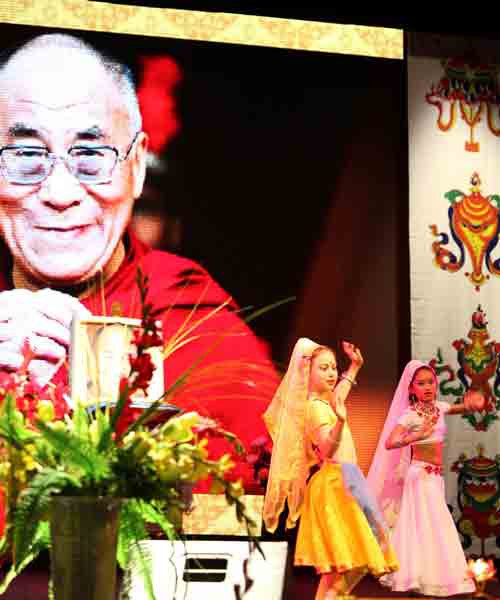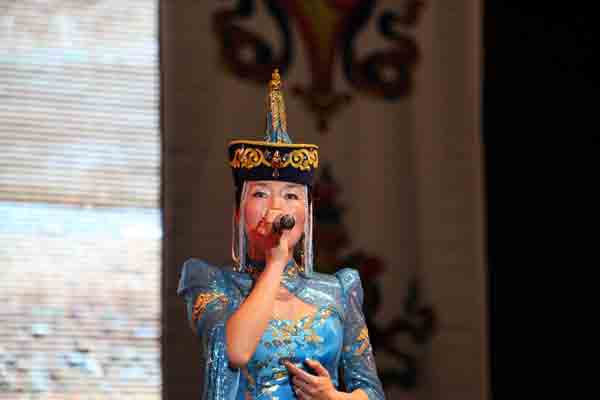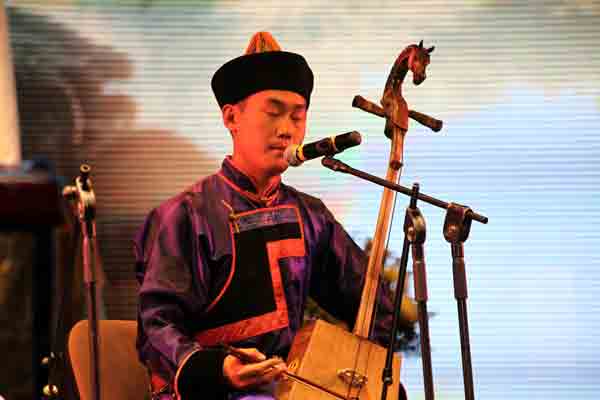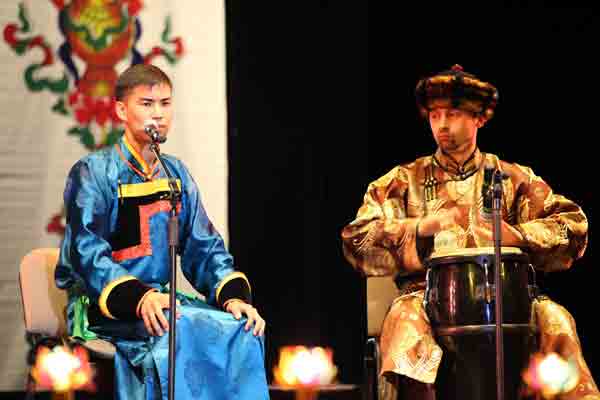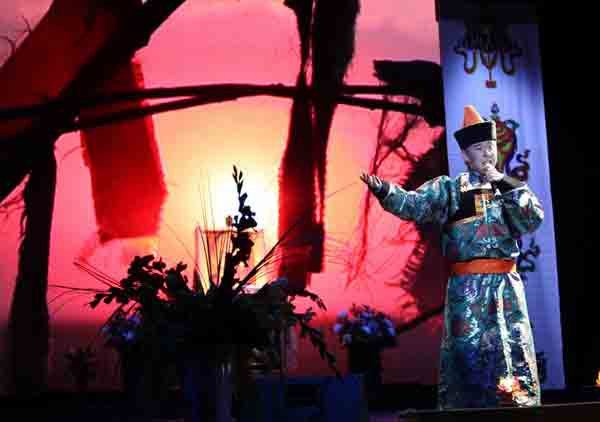 Continued of the evening was a great concert by international and popular artists of Buryatia. There were songs in Tibetan, Buryat and Russian, colorful Buryat, Indian and modern dances. Buryat artists amazed by its strong and beautiful voices especially touched to that especially the birthday of the Dalai Lama, they learned the songs in the Tibetan language.
In the theater lobby was a photo exhibition about the culture and history of Tibet. And in honor of the holiday was made a special cake in the form of a Mandala weighing 50 kg.
The organizers of the evening celebration was a Tibetan National Society in Buryatia and Buddhist community "Green Tara".