Congratulations to Sikyong Lobsang Sangay on Inauguration Day
Congratulates on letter from
Vice-President of the NGO Tibet House in Moscow
Mrs. Nadia Berkengeim
Addressed to the Head of the Tibetan Administration
Honourable Sikyong Lobsang Sangay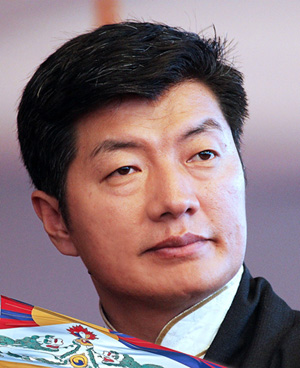 Dear Sikyong Lobsang Sangay la,
With all my heart I congratulate you on your inauguration as Sikyong of Tibet!
This event is of great importance for future of the whole Tibetan people. All of us can see that your efforts are focused on benefit of national interests of Tibet, strengthening of its international prestige, peaceful dialogue and support for the Tibetans. Your courageous platform of non-violence, respect and compliance with legality in the time of crisis in Tibet is a worthy example of embodiment of the principles of justice, humanity and democracy. You are a true national political leader of the Tibetan people.
Your election for the position of Kalon Tripa in 2011 was quite an important event for many Russians connected with people of Tibet by long-standing relationship in the past and for those who have an interest in Tibet nowadays. His Holiness the Dalai Lama had made a historic decision and transferred responsibility for future of Tibet to you. Your resounding election triumph indicates the great trust of the Tibetan people and it is you with whom the Tibetans pin their hopes for political changes and social and economic development. I am sure that the Tibetans, being under your direction, will occupy strong equal positions in international relations and achieve realization of their aspiration – independence of Tibet.
I wish you health, happiness and success in your activity for benefit of your people!
Sincerely,
Nadya Berkengeym
August 8, 2013