The representative of Dalai-Lama visits the head office of The Tibet House in Moscow
10 Jul 2013
The representative of His Holiness the Dalai Lama in the Russian Federation paid a long-awaited visit to the head office of the Tibet House in Moscow. He was accompanied by his colleagues from CTA: Mr. Ngawang Riglam and Mr. Jinpa Tarchin.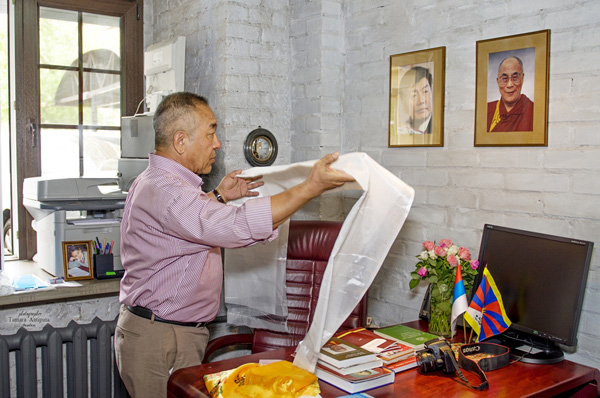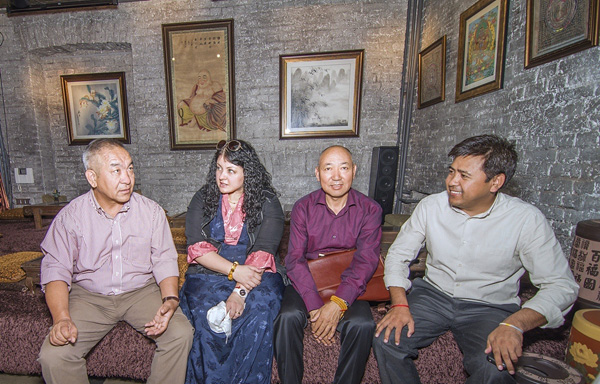 In a solemn atmosphere Dr. Ngawang wished good luck and raised high a white scarf-Hadak before the images of His Holiness the Dalai Lama and Sikyong Lobsang Sangay. As a sign of friendship and solidarity with Tibet Ngawang La presented to the library of The Tibet House a wonderful collection of books, written by His Holiness.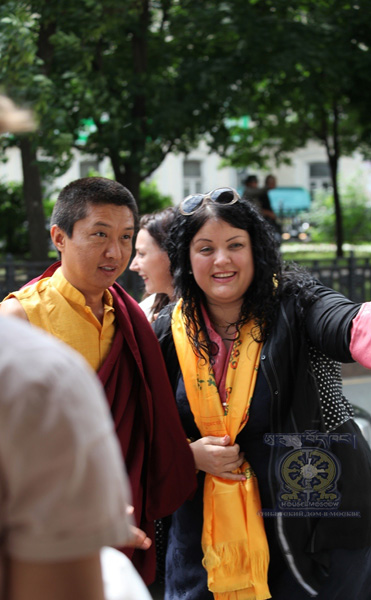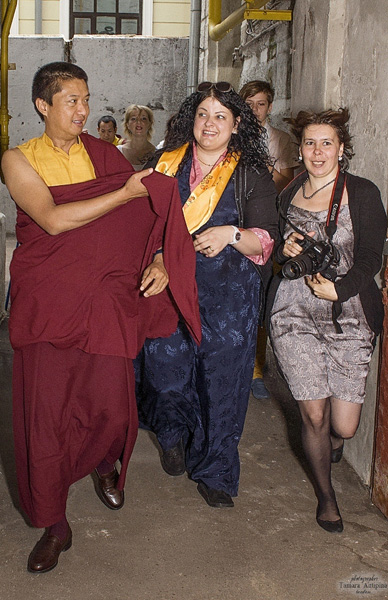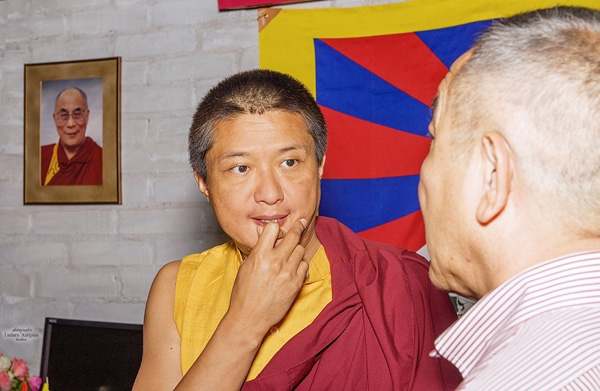 Later that day The Tibet House in Moscow was visited by Gyatrul Jigme Rinpoche. All the guests, and namely the representatives of the Tibetan Government in Exile, Rinpoche, his secretary Olga Likhovitskaya and the members of The Tibet House took part in the tea drinking ceremony, a traditional Tibetan element of all meetings.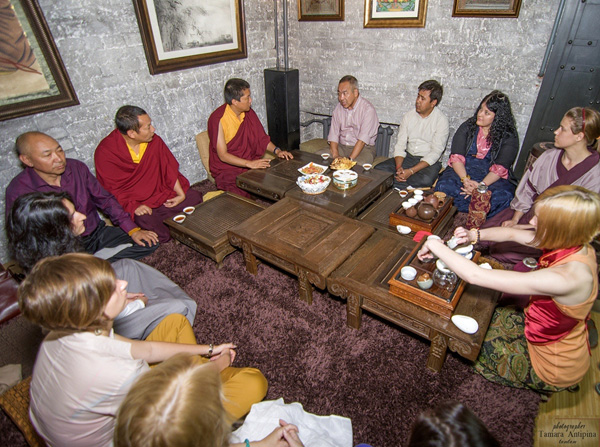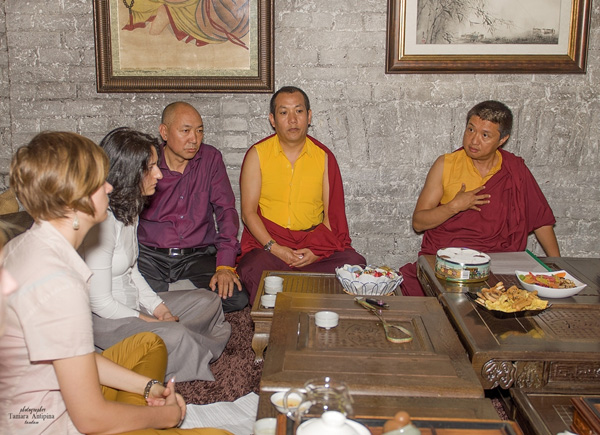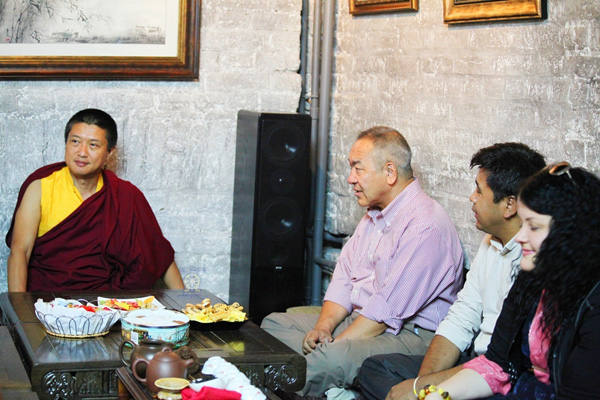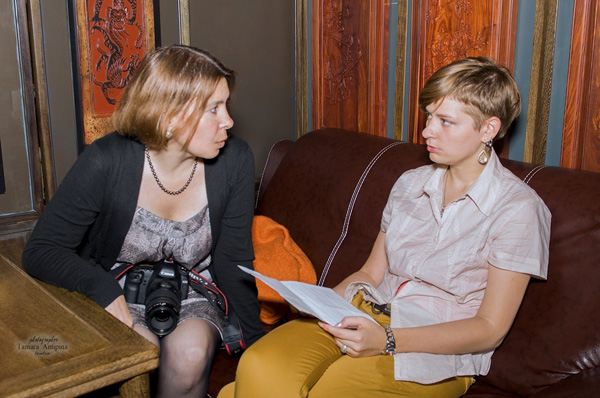 Despite the warm and friendly atmosphere in which the ceremony was held, there were discussed some serious issues, such as Tibetan crisis, social conflicts, preservation of the Buddhist civilization and rendering help to Tibetan refugees.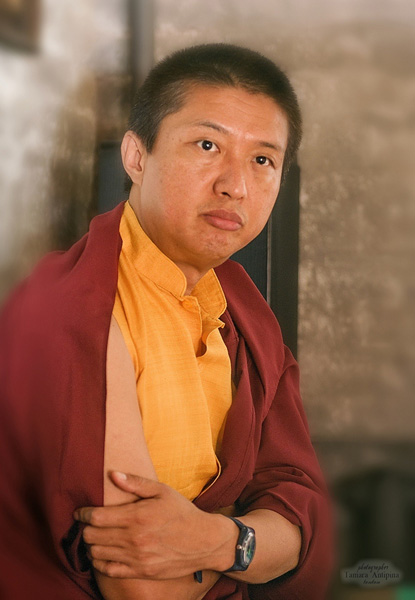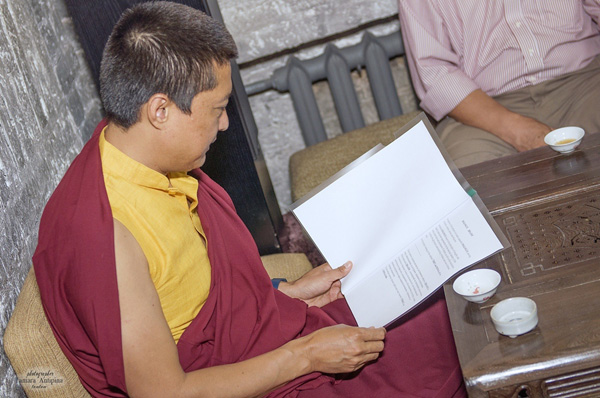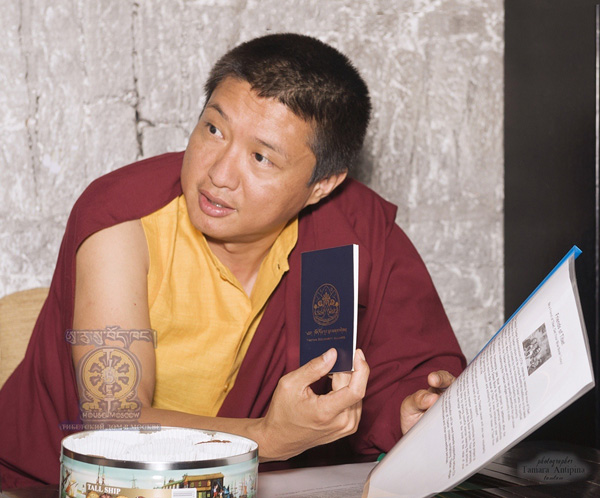 Jigme Rinpoche willingly supported the charitable project, called "The Blue Book", which was founded by the Tibetan government in exile for foreign friends of Tibet.
"In fact The Blue Book is a real help for all Tibetan people. It is something that can be done by everyone for the sake of other people, of the refugees who are deprived of many necessary things, and for the sake of preserving Tibetan language and culture".
At the end of the meeting all the guests were invited to dinner at the restaurant near the Kremlin called «Tibet – Himalayas».