Festival Tibet 2014 in India
Festival of Tibet is showcasing and Celebrating Tibetan Art & Culture being held from February 2 to february 6, 2014 at Kalakshetra, Guwahati in Assam.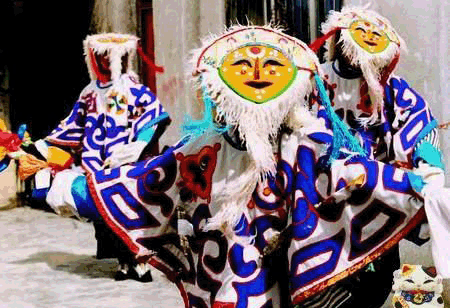 His Holiness the Dalai Lama will grace the Festival of Tibet on the inaugural ceremony on 2nd February, 2014. Friends of Tibet and Tibetans are organizing for the first time ever a 5 days Festival of Tibetan Art & Culture in Guwahati, the capital city of Assam, gateway to India's northeastern states. The celebration starts from 2nd February 2014 at the Srimanta Sankaradeva Kalakshetra or popularly known as Kalakshetra, the visitors will get to experience various arts and culture from the Roof of the World.
The Festival will create awareness about Tibetan culture, arts and spiritual traditions in the northeast and bring people living in the Himalayan region to share and relate to their common culture and traditions. It would also address contemporary Tibetan issues and underscore imminent threat to its people and way of life.
It will also bring a platform to express gratitude to the government of India and its people for hosting the Tibetan refugees.
The Event is being held under the patronage of Shri Pema Khandu, Honourable Minister, Govt. of Arunachal Pradesh.
By:
Festival-of-Tibet