Thousand miles for Tibet
July 30, 2014
Mss. Ekaterina Kosenko, a Press Secretary and a representative of Tibet House in Siberia, made a pilgrimage to the sacred Alkhanay Mountain. Overcoming difficulties Ekaterina has made a 1000 mile journey and planted the Tibetan flag in this sanctuary place.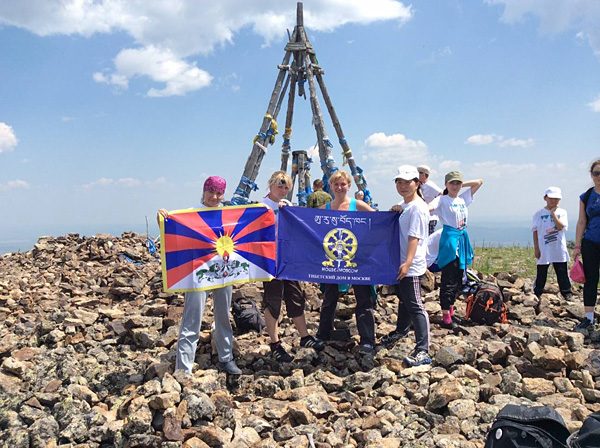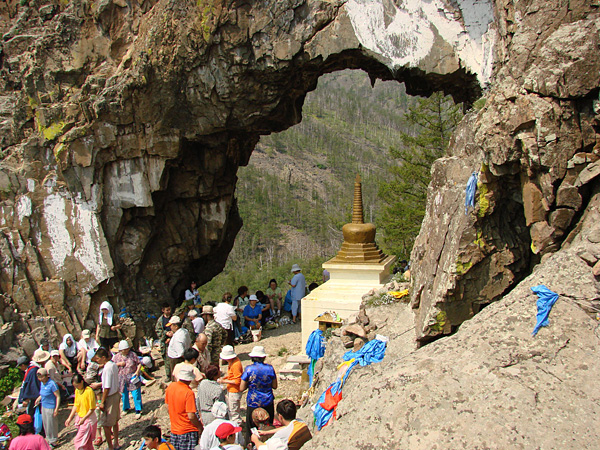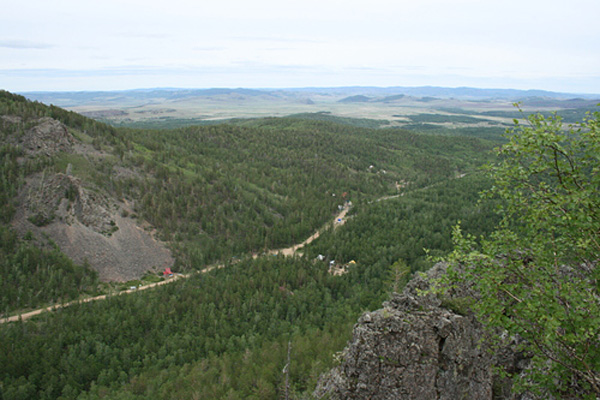 The Alkhanay is mountains and caves steeped in legends with which the hosts of deities, spirits and terrain are associated in Buddhism and shamanism. The Alkhanay Mountain is one of five holy peaks of the Northern Buddhism. The Temple of Great Goodness is at its foot. The most interesting thing here is a natural grotto with a crack disappearing deep of the rock and water seeping out of which is considered as curative. Believers drink this water and make offerings - grain, coins, etc. Two kilometers up and you will reach the Sandama Rock. It is the guardian of the Buddhist faith and Yin.
The Temple Gate rock is the pearl of Alkhanoy. It is located at the height of 1100m. This is a paleo-volcano of Jurassic period (107-176 mln years ago) and a natural arch formed by weathering process. Its inner radius is 6m. There is the Suburghan (Buddhist stupa) beneath the arch. Another place of worship is located 200 meters away from the arch. This is Dorje Phagmo (Diamond Princess), a self-arising deity - a rock pillar of 12m height. On the southern side there is a natural bowl which is used as the altar by believers. The ritual worship of Dorje-Phagmo is considered to be an obligatory act of pilgrimage to the Alkhanay Mountain. A little bit higher you can see a rock ridge at the foot of which there is Sinner's Hole and Mother's Womb - "Ehyn Umay". Here pilgrims serve rituals and ask Ehyn Umay for children.
The Trans-Baikal regional project "Thousand Miles" organized by Zabmedia.Ru provides the residents of Chita and the whole region an opportunity to conquer the Alkhanay bare mountain (1662 meters above sea level), the highest peak of the south-eastern and south-western part of the Trans-Baikal region, and to plant a flag with pictures of the expedition participants. In 2014 the project "Thousand Miles. Conquest of Alkhanay" is dedicated to the 15th anniversary of Alkhanay National Park.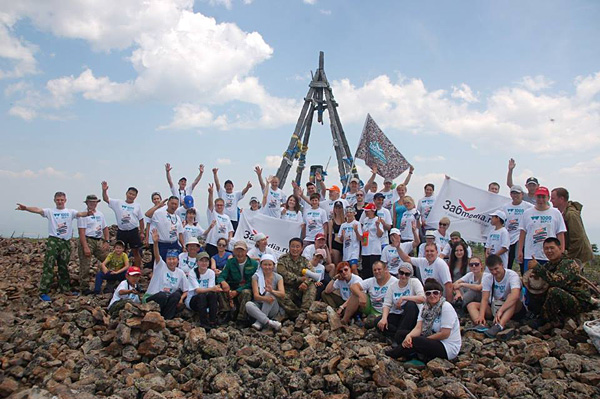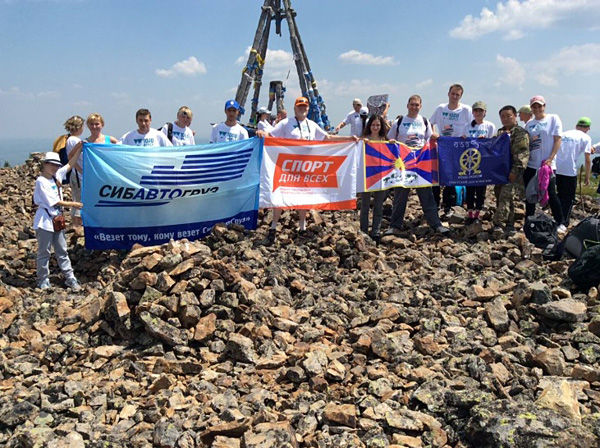 The project "Thousand Miles. Conquest of Alkhanay" is aimed to attract tourists to the Trans-Baikal region, promote development of incoming and domestic tourism, draw attention of tourist companies to natural and cultural sights of the area and promote to include new sights into existing tours.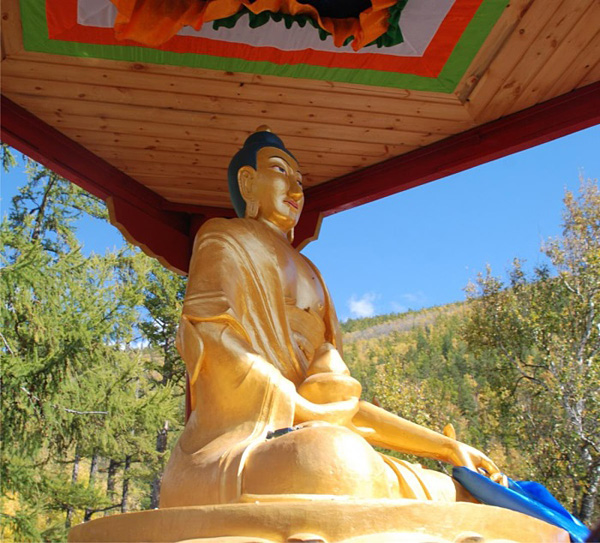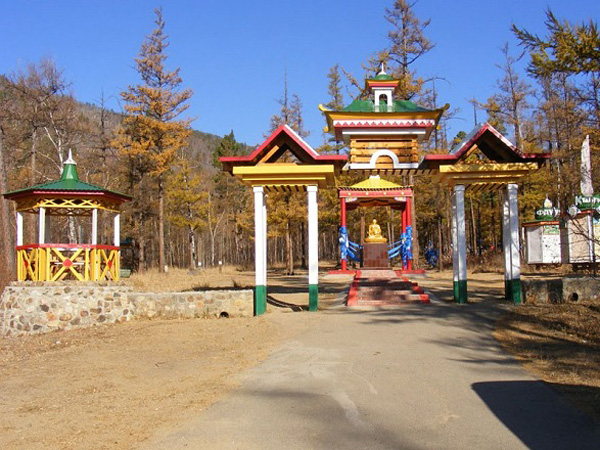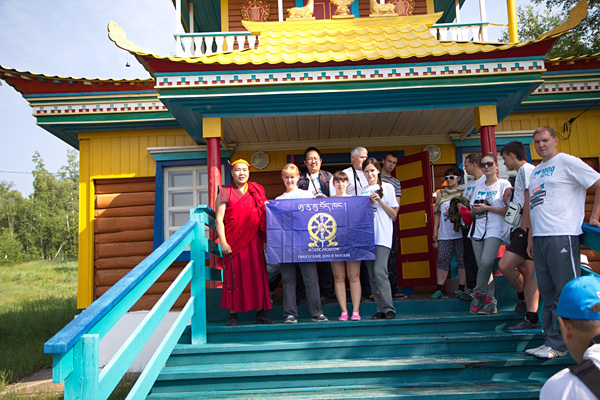 Buddhist Lama from Datsan monastery in Alkhanai, Mss. Ekaterina Kosenko
and Mss. Xenia Gilfanova, Marketing Director of "Transbaikal Media Group",
and the Head of public project "Expedition to Alkhanai - 1000 miles"
Video

See also :
www.mngz.ru
alkhana.ru
1000.zabmedia.ru