Celebration of the 100th anniversary of Gunzechoyney Datsan
On October 7 at 12.00 pm the Naryshkin bastion's cannon shot marked the start of the celebrations in honor of the anniversary of Gunzechoyney Datsan. The leaders of the Buddhist communities in Russia arrived in St. Petersburg to celebrate the 100th anniversary of this shrine.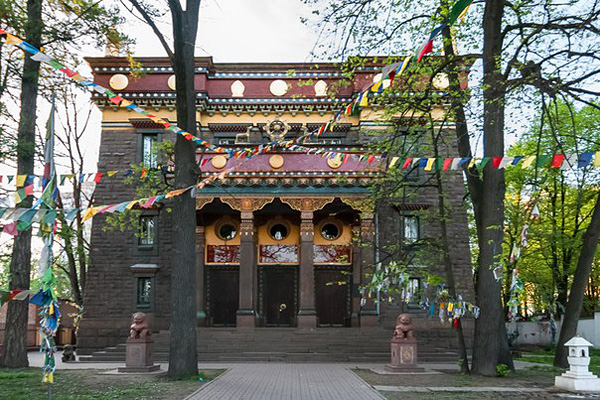 Datsan restored for the anniversary.
- It is a great honor for us to be here and hold a prayer service. We have built a mandala which will warm the hearts of visitors today. The people will come, enjoy and relax. The most important thing is that Buddhism brings sense of peace to our wild space age, - Hambo Lama Damba Ayusheev said.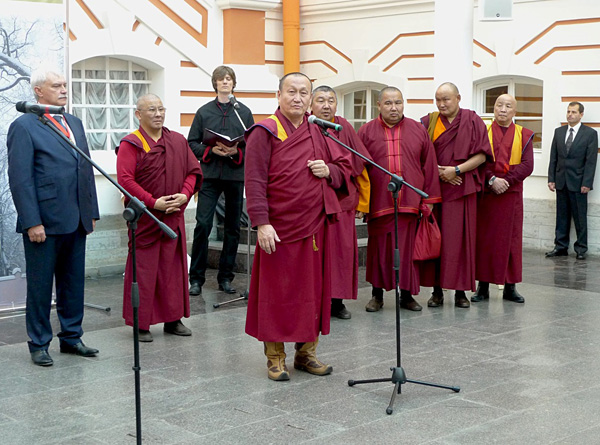 Welcome address XXIV Khambo Lama Damba Badmaevich Ayusheeva,
head of the Buddhist Traditional Sangha of Russia, a member of the Council
for Interaction with Religious Associations under the President of the Russian Federation
and the Interreligious Council of Russia.
The abbots from 20 datsans of Buryatia arrived in St. Petersburg for the solemn prayer ravnay Datog-blessing.
- The 100th anniversary of the datsan is a certain result which we have. The Temple has returned to believers for whom it is a very great and significant event. The anniversary which we celebrate means development of Buddhism here in Russia, - Buda Badmaev, the abbot of datsan, noted.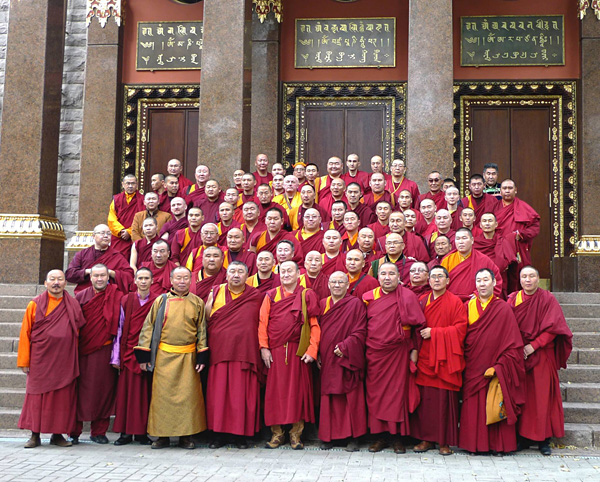 The Buddhist clergy of Russia
On October 8 in St. Petersburg datsan Hambo Lama Damba Pandido Ayusheev held a solemn prayer ravnay Datog-blessing dedicated to the 100th anniversary of the datsan. Did Hambo Lamas and Shireete Lamas of more than 20 datsans of Buryatia as well as the heads of other Buddhist organizations in Russia and the guests arrived to take part in Khural. During the prayer service the statues of Maharajas - the kings of four corners of the earth, and the statue of Kalachakra – the deity in the name of whom St.Petersburg datsan was consecrated, have been sanctified.
Besides, the riparian land plot belonged to the datsan where it is planned to make a place for Lusuud rituals – the offerings to Masters of Water, has been sanctified; and Pandido Hambo Lama XXIV Damba Ayusheev sanctified the surroundings.
Upon termination of the solemn prayer service there was a congratulatory part of the celebration. All Lamas and laymen who arrived to take part in the celebration received commemorative medals dedicated to the 100th anniversary of St. Petersburg datsan. These present-day medals are made according to design of historical medals made by Petrograd Mint for the opening of the Temple in 1915.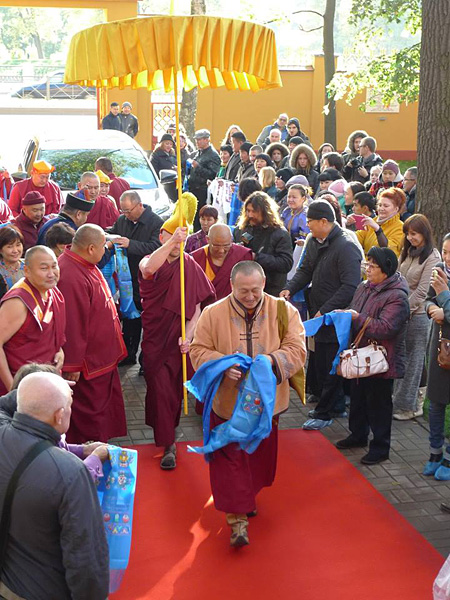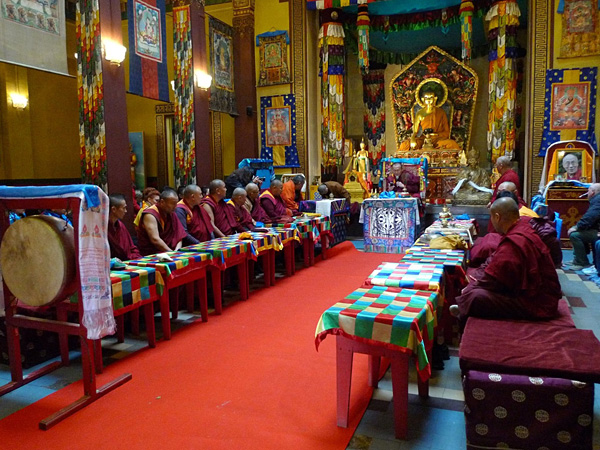 On October 9 in the afternoon there was the opening of the Exhibition, based on the Museum collection, dedicated to the 100th anniversary of the datsan, and in the evening in Hermitage Theatre all guests enjoyed the Tsam mystery play – a costumed ritual Buddhist dance performed by lamas from Duynhor datsan (Kalachakra datsan). This is a unique spectacle having a profound ritual meaning. The Exhibition will be available for the museum visitors since October 10.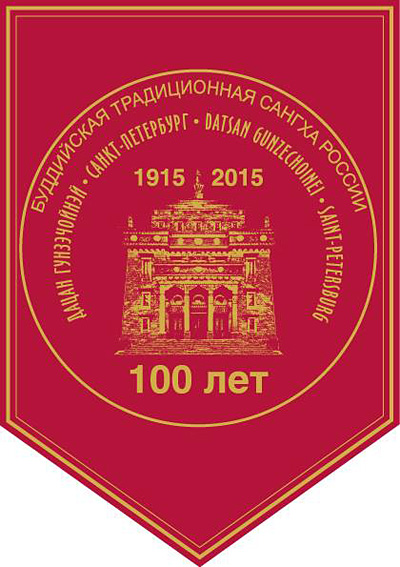 Alla Namsaraeva, According to the materials of St.Petersburg datsan Press Service
By sangharussia.ru
Photo: Google Search