Tibetan Dr. Ngawang Dorjee starts admission in Moscow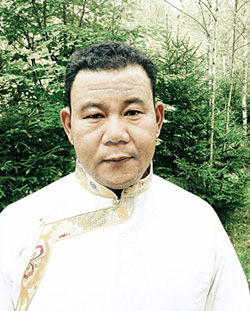 Dr Ngawang Dorjee arrived yesterday in Moscow by the invitation of White Parasol Center of Tibetan Health Culture.
Dr Ngawang Dorjee graduated from Men-Tsee-Khang and works as Men-Tsee-Khang doctor at Orissa clinic. In winter 2015 he visited Moscow and received patients.
He is a man of unusual destiny and iron-strong belief in spiritual ideals of his nation. Ngawang Dorjee was born in Tibet, in the province of Utsang.
At the age of 15 he made his life-turning decision - to become a doctor of Tibetan medicine. His dream came true much later: it took the young man nearly 10 years of hard work to gain the right to join Men-Tsee-Khang in Dharamsala.
He mastered 6 years of theory and practice and later worked at Men-Tsee-Khang clinics in a number of states of India. Dressed in his typical Tibetan white shirt, he looks at you with kindness and understanding.
He is waiting for those who would like to discover the centuries-old Tibetan traditions and healing practices and to free themselves from physical suffering, improve their health condition and make their life longer and happier.
Men-Tsee-Khang doctor Ngawang Dorjee invited by White Parasol Center of Tibetan Health Culture starts receiving patients free of charge at Tibet House on Wednesdays from 12:30 p.m. to 7:30 p.m.
You can agree the time of the visit at +7 968 370 1330
or e-mail to whiteparasol@mail.ru