Charity film screening to help Nepal earthquake victims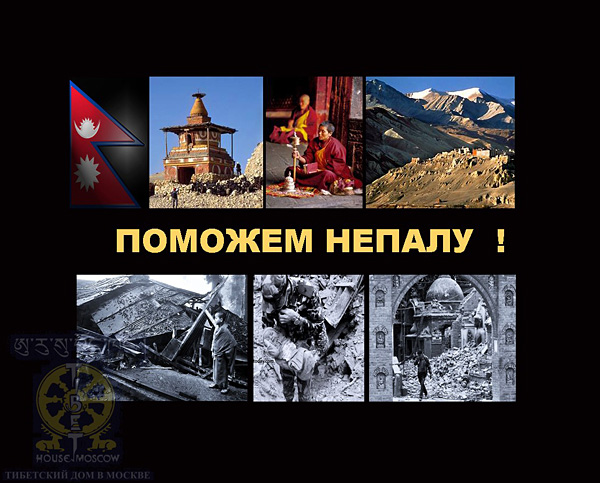 CHARITY FILM SCREENING TO HELP NEPAL EARTHQUAKE VICTIMS
May 11, 2015
17:00 pm
"Open World" Cultural Center
On April 25 the unprecedented and devastating earthquake struck the Himalayas. Within 10 days there were 70 shocks of different magnitudes in this region. Every day the number of victims died or recovered from wreckage of buildings is on the increase.
Thanks to the efforts of many people from all over the world the necessary assistance has been rendered. But unfortunately not always all the money sent to the state foundations reaches addresses due to the ten-year politicalinstability in the country. At this time there are a lot of problems especially in the worst-affected areas. Everyone suffered from this disaster asks himself: "How to survive without shelter, food and electricity?" So now the following things like protective tents, food, baby food and medicines are the most necessary ones.
We ask all who feel for the victims of Nepal earthquake to make any contribution to help them!
Address:
Cultural Center "Open World"
metro station Tulskaya
St. Pavlovskaya, 18
Moscow, Russia
Organizer:
NGO "Tibet House"
Cultural Center "Open World"
On our media resources pages you will see the names of the persons made contributions and regular reports on the use of the funds contributed.