Dr Tenzin Ngadol in Moscow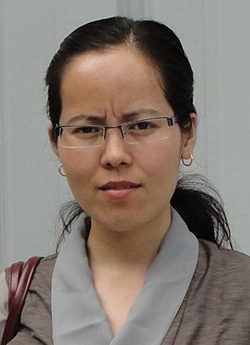 White Parasol (Tibetan Center of Health Culture) is awaiting Dr Tenzin Ngadol to arrive on December 19, 2015.
Dr Tenzin Ngadol was born and brought up in a traditional Tibetan community in western Karnataka right beside Drepung Gomang and Gaden Shartse
After the flee of hundreds of thousands Tibetans to India these Monasteries were re-established to become the largest centers of culture, Buddhist philosophy and medicine in the South of India.
From her green years Tenzin Ngadol strained after Tibetan tradition of healing. Graduated from secondary and high school in 1998, she joined the university of Maysor to get a bachelor's degree in arts.
In 2002 Tenzin Ngadol passed a very difficult entry examination to Men-Tsee-Khang Institute. After 6 years of studies she got her Kachupa diploma honoris causa and set off to Nizamuddin Clinic of Men-Tsee-Khang in New Delhi for her internship.
After that Dr Tenzin Ngadol moves to Shimla to become incharge doctor of Men-Tsee-Khang Branch Clinic there.
Dr Tenzin Ngadol never stops learning; she keeps improving her skills and knowledge in clinical nutrition, acupuncture, counseling and care of HIV patients and patients with other disorders.
Dr Tenzin Ngadol is looking forward to meeting her Moscow patients, those whom she helped to restore health in autumn 2014.
For inquiries and booking please call:
+7 968 3701330