Representative Ngawang Rabgyal leaves Moscow
February 12, 2015.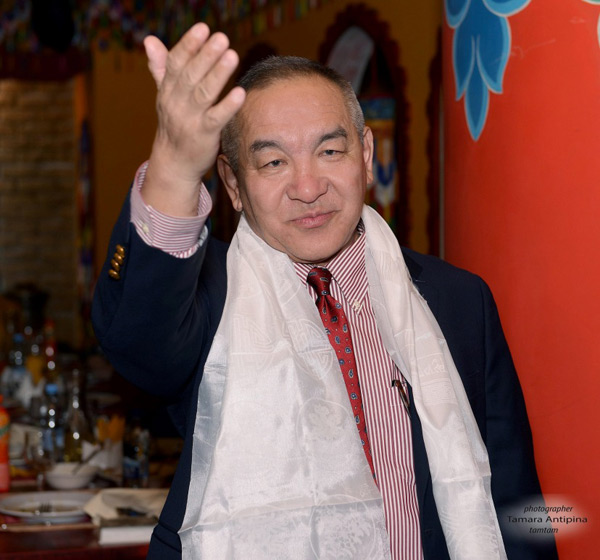 Short walk from Moscow Kremlin the evening has been held in honor of Dr. Ngawang Rabgyal Norpa, Plenipotentiary Representative of the 14th Dalai Lama in Russia, Director of the Tibetan Culture and Information Center. Almost a hundred friends of Tibet from all regions of the Russian Federation gathered here to say goodbye to Dr. Ngawang who is going to leave Moscow for India to take the honorary position as Chief Secretary of the Minister of Education of the Tibetan Administration in Dharamsala. There were a lot of warm words and good wishes.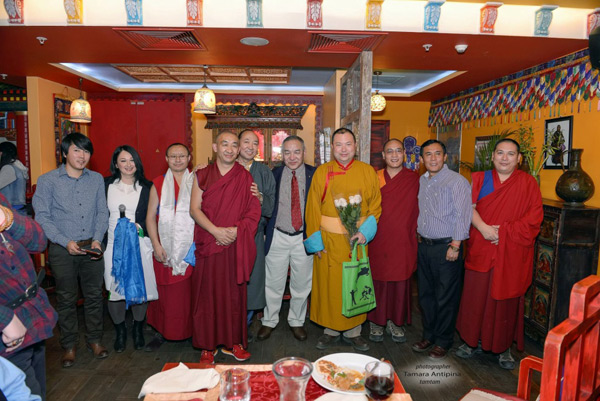 The official representatives of Buryatia, Kalmykia and Tuva, the Tibetan clergy, Heads of public organizations and leading figures from academia heartily congratulated Dr. Ngawang on his new appointment. Telo Tulku Rinpoche, Shardzhin Lama of the Republic of Kalmykia, a devoted disciple of His Holiness, is appointed as a new representative of His Holiness the Dalai Lama in the Russian Federation, CIS and Mongolia.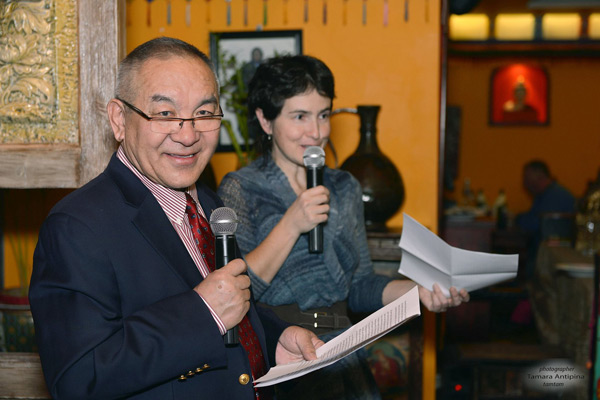 During all the years of his work Dr.Ngawang Rabgyal has approved himself as a true patriot of the Tibetan people, an expert on international law, a diplomat and a follower of nonviolent approach. From 1993, when he became a pioneer of the Russian-Tibetan relations in the former Soviet Union and established "Tibetan Culture and Information Center", till present days Dr.Ngawang Rabgyal is constantly dealing with development and strengthening our relations. Thanks to his activities His Holiness the Dalai Lama managed to make several visits to Russia, many Russian students study in the Tibetan educational institutions in India and many cultural, social and religious events are being held for those who are interested in the Tibetan civilization.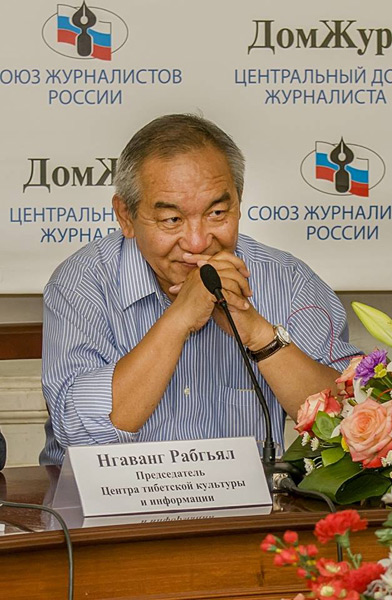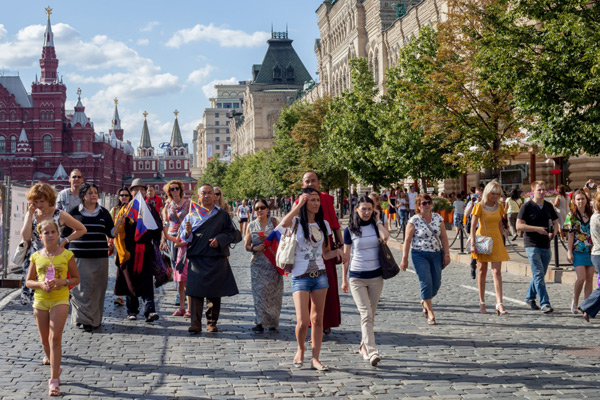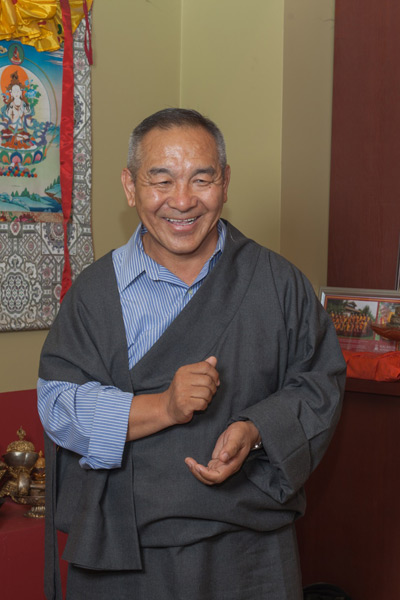 Under his leadership, in 2012 the Tibetan ethnic majority in the Republic of Buryatia was united in the national community; with his assistance annually Buddhist teachings of the Dalai Lama for the Russians are being held and the honorable Tibetan guests are making visits to Russia.  Despite the fragile political situation and pressure of Chinese propaganda, Dr.Ngawang Rabgyal always promoted interests of his people: under his guidance in 2012 "Flame of Truth" relay was successfully held, in 2013 "White Paper on human rights violations in Tibet" was published, in 2014 "Umaylam - the Middle Way Approach" campaign was launched, and a number of meetings with journalists as well as roundtables and events for public on the Tibet issue was organized.
We sincerely wish Dr. Ngawang success, health and energy in his new position.
On behalf of "Tibet House in Moscow" we thank him for his kindness and cooperation