Buddhist Center Ripa invites you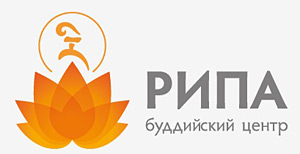 From February 15 to March 15 - a precious opportunity to consult personal doctor of Ripa Masters in Moscow. Tibetan doctor Sherab Barma was born in Tibet, Lama's family. 12 years studying Tibetan medicine in traditional institutions in Bhutan and India. He received teachings from many great masters, including the Trulchik Rinpoche Taklung Tsutrul Rinpoche and His Excellency Dr. Trogava Rinpoche.
Adress:
Apothecary per., 9, . Registration by phone 8 499 653 74 40.
You can also take a course of Tibetan massage Ku Nye from Nepal master - Pema Barma.
During this visit Dr. Sherab agreed to give some lectures.
February 19 at 19:00 - lecture on How to maintain and increase its energy resource?
More
February 26 at 19.00 - lecture on Balancing (healthy) food in Tibetan medicine
More
February 28 at 15:00 -  lecture for young parents:
- The key role of the father in the baby's health
- Why do men have a greater impact on the child during his wife's pregnancy
- Recommendations of the pregnant woman
- Recommendations nursing mothers
More
Follow the news on the site and on the page www.facebook.com/ripa.sherab
Come on, look forward to seeing you again!