Sanctions 1.38 Crore Towards Fire Mishap in Lal Quila Tibetan Market
The state government of Delhi sanctioned INR 1 Crore 38 Lacs on 23 November as relief for the Tibetan sweater sellers who have been affected by a major fire accident at Lal Qila Tibetan refugee market in Delhi on 8 November. The fire gutted all the 138 Tibetan shops in the market, causing extensive financial loss as well as emotional distress to the shopkeepers.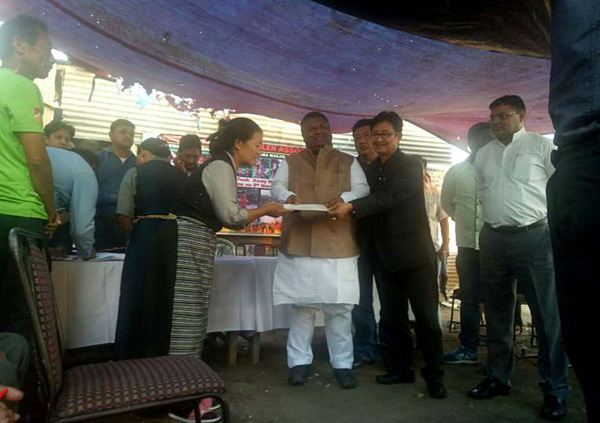 Shri. Imran Hussain, Minister of Food & Supplies, Environment & Forest, Election
and Shri. Govind Ram, Addl. District Magistrate, District West, Delhi
with Tibetan Settlement Officer Mr Lekey Dorjee.
The relief amount was sanctioned by the state government following an appeal by the Bureau of His Holiness the Dalai Lama based in New Delhi and the Tibetan settlement officer based in Majnukatilla.
The Department of Home, Central Tibetan Administration expressed its profound gratitude to the state government on behalf of the affected families for the state government's timely gesture of solidarity.
The relief fund is being released by Disaster Management under the state government of Delhi. It will be distributed among the 138 owners of the shops in Lal Quila market with each family getting INR 1 Lac.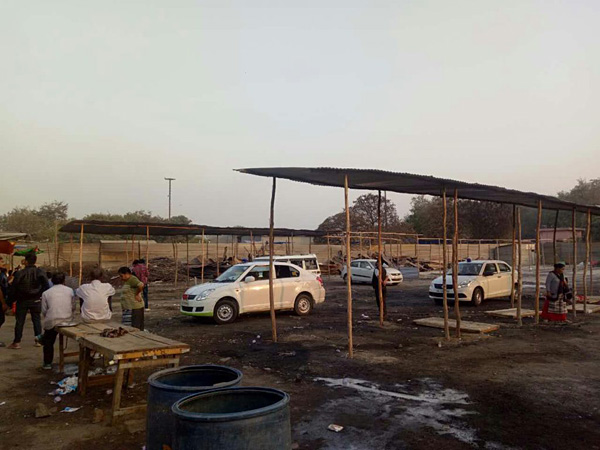 A view of the Tibetan refugee market in Lal Quila, Delhi, after the fire accident.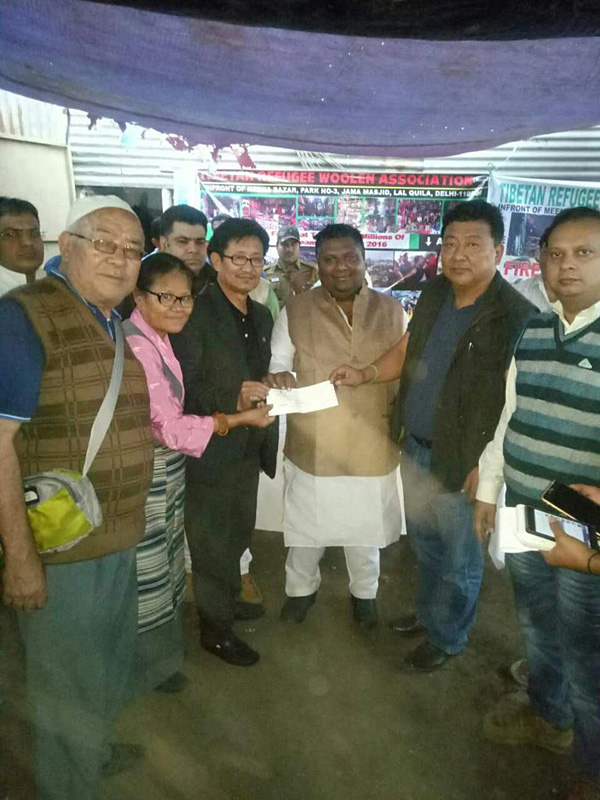 The minister from the State Government of Delhi with some of the affected Tibetan shopkeepers.

By
tibet.net