Guidelines for Press Registration at 34th Kalachakra Initiation at Bodh Gaya 2017
Department of Information and International Relations (DIIR) of the Central Tibetan Administration requests reporters and members of the press visiting Bodh Gaya for Kalachakra 2017 to register for press card.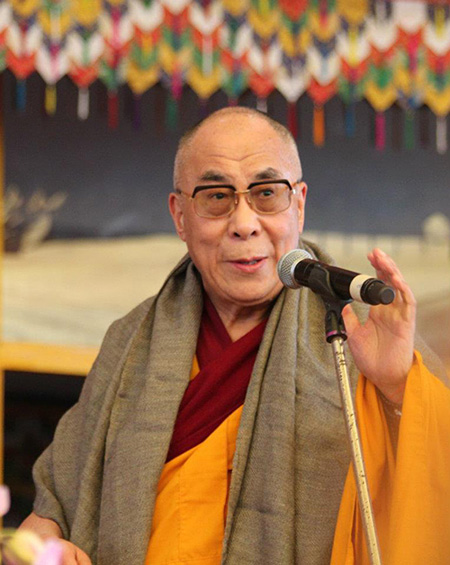 His Holiness the Dalai Lama, Bodhgaya, India, 2012.
Photo Tibet House in Moscow
1: To apply for Kalachakra press card, you must be an accredited member of the press. As proof of your accreditation, you must bring one passport sized photograph and your press identification (original as well as a copy) issued by your respective press agency. For foreigners, you must also bring a copy of your passport and valid visa. For Indian nationals, bring a copy of government-approved identification card such as Aadhaar, voter id, passport etc)
You can send the documents and photo through mail to tibetpressofficer@tibet.net to register in advance. The press card will be issued to you at Bodh Gaya.
(Kindly note that we do not consider social media as press coverage)
2: If you are a freelance journalist or a photographer, you must be on assignment from a media outlet. You must bring a letter of recommendation from the employer stating the purpose of your assignment and a valid proof of identification.
3: The CTA press booth will be open at the Kalachakra venue in Bodh Gaya. If you are not able to register in advance, you can come in person with the required documents to the CTA press booth to register. It would be better to bring a soft copy of your documents and passport sized photo to expedite the registration process.
Documents required:
- One passport sized photograph (sized less than 1 MB)
- Copy of your valid passport and visa (Gov't approved ID Card for Indian nationals)
- Copy of your press id from respective media agency
For inquiries, contact:
diiraddl.secy@tibet.net or tibetpressofficer@tibet.net

By
tibet.net