Tibetologist Vyacheslav Toloknov has died
Tibet House in Moscow expresses its deepest condolences to the family and relatives of Vyacheslav Toloknov.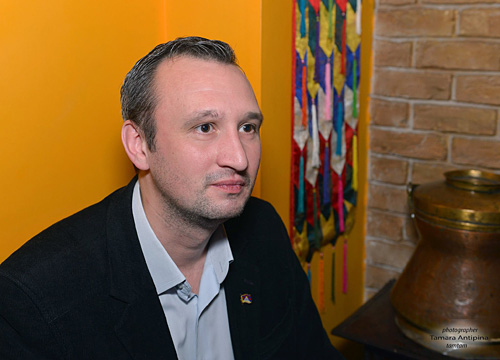 Vyacheslav Toloknov, a young Russian anthropologist of the Russian Academy of Sciences, a tibetologist and an expert of Tibet House in Moscow, died on January 28, 2016 at the hospital in Smolensk as a result of thrombosis.
Vyacheslav devoted his life to studies of Tibet and Tibetans. He lived with a dream about the good of this ancient nation hoping to realize himself in humanitarian activities.
Thanks to support of Vyacheslav, such project like "Umaylam – Middle Way Approach" in Russian has been realized and the scientific work dedicated to Tibetan refugees in India and Tibetan Diaspora along the world were conducted. In recent time, Vyacheslav Toloknov worked on his thesis and engaged in revival of Tibetan studies in the Russian Federation.
Extraordinary intelligence, decency and kindness of Vyacheslav Toloknov will be never forgotten.
Rest in peace.