Tibet House presented a series of lectures in Ethnomir
29-30 April, Tibet House took part in Healthy Lifestyle Festival held in the largest ethnographic park in the Central region – Ethnomir.
The two-day program on interrelation between Tibetan meditation, longevity and health was presented in Nepal-Himalayas Pavilion. The daily lectures were given by the Lama Ngawang Riglam who received monastic education in Tibet and India; he is one of the first Tibetans who twisted his life with Russia and worked in Moscow Office of Tibet during more than ten years.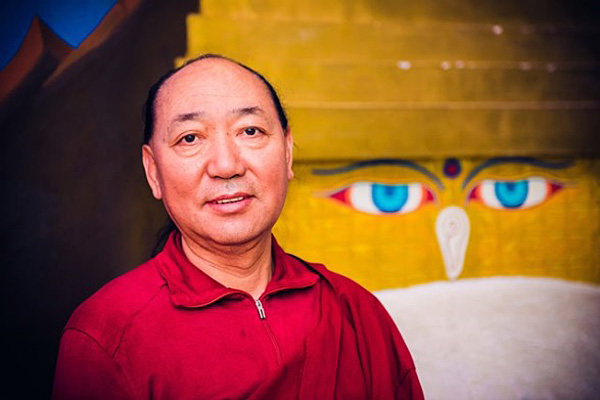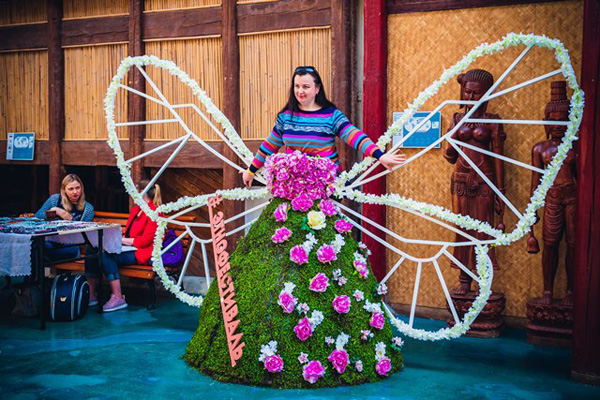 It was interesting for the Festival guests to learn how stress and negative emotions affect human health from Tibetan medicine point of view; why some diseases often appear not due to physical state of a human body but directly depend on mental state of a person; how to learn to be the master of your thoughts and manage your mood. In the course of six meetings, the participants slightly touched the Tibetan way of life and learned whatstands for the mysterious word "meditation".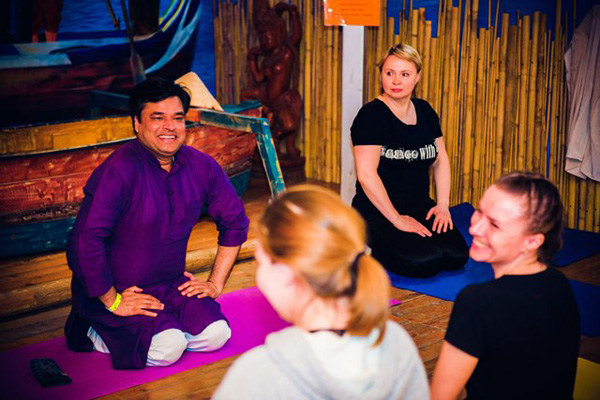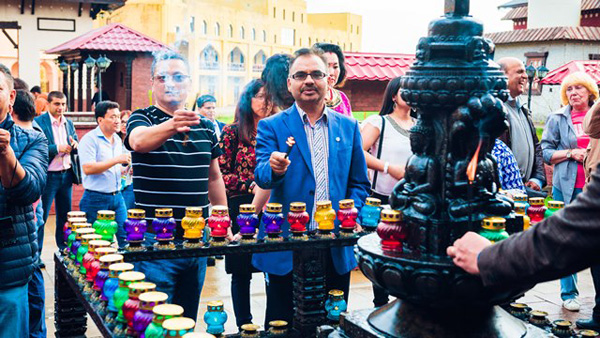 The representatives of India, Japan, Korea, China, Vietnam, Peru, Mexico, Russia and CIS countries took part in the Festival. At the close of the Festival, Mr.Rishi Ram Gkhimira, Ambassador of the Federal Democratic Republic of Nepal in the Russian Federation visited Ethnomir complex. Together with the Nepalese diaspora, he held a ceremony in honor of the beginning of the holy Buddhist month of Vesak in the Nepalese calendar.