The Tibetans are in a live television broadcast on «Evening Moscow» TV program
On April 4, 2018 the meeting with the Tibetans was held on live TV program "Evening Moscow" within the program "Peoples of Moscow". The Buryats, a nation which is close to the Tibetan faith and way of life, also took part in this live TV program. The Tibetans and the Buryats in Russia have been historically tied by cultural and interreligious relations since the 16th century. Many of well-known Buryat Khambo Lamas studied the Buddhist philosophy in monasteries of Tibet and at the beginning of the last century Agvan Dordjiev, a Buryat who is famous among the Tibetans, became the personal teacher of Thubten Gyatso, the 13th Dalai Lama.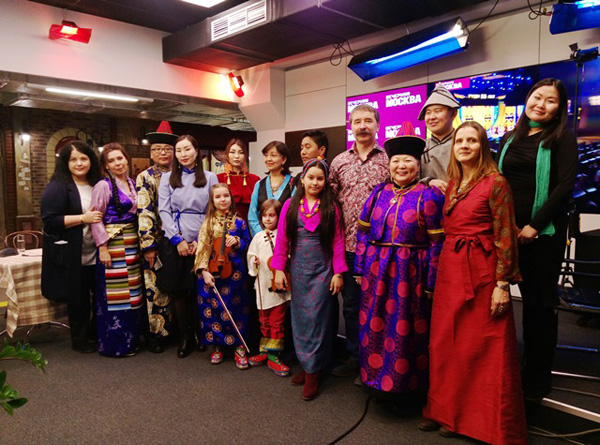 Tibet was presented by Nadezhda Berkengeym, Vice-president of Tibet House in Moscow; Tenzin Kunga, a doctor of Men-Tsee-Khang clinic from Nepal; Tamara Ilyukhina, a teacher and researcher of the Tibetan language and Anar Oralbaeva, Director of the Center for Health Culture "Bely Zont" (White Umbrella). And Buryatia was represented by the famous cultural figures: VA. Amokov, Tseren Choyjinimaev, Aldar Dashiev and E. Tserendorjieva, and S. Dorjieva, Director of "Altargana", a restaurant of Buryat and Mongolian cuisine.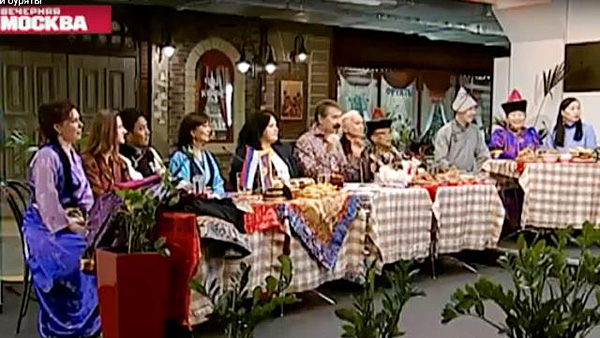 In this program we touched all aspects of the Tibetan life: the ethnopolitical situation in Tibet, Tibetan medicine and traditions as well as tourism. In the course of conversation, the participants noted that despite economic and political influence of China, the Tibetans do not assimilate with the peoples of the Middle Kingdom and remain the Tibetans carefully preserving their civilization just like the Buryats who returned to the origins of their culture after the "communist period."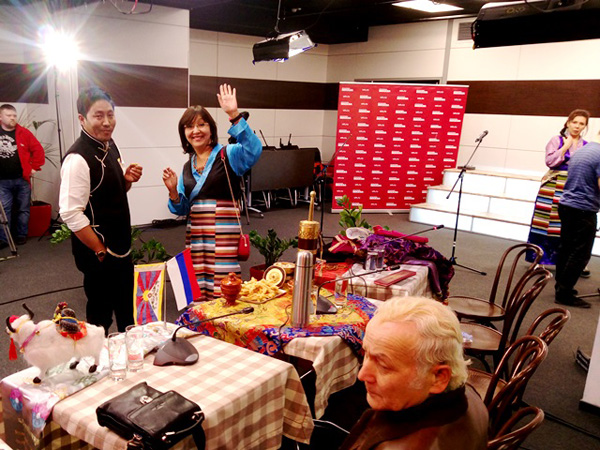 The children's vocal group of Tibet House in Moscow together with L.I. Zvezdina, Artistic Director, sang the anthem of Tibet and the popular song "Fly". At the end of the program Tibet House in Moscow presented the collection of Tibetan national clothes and offered their Buryat colleagues to taste the biscuits 'kaptse' and Tibetan tea and the Buryat guests 'replied' with Buryat desserts-boovas, salamate and hackberry dessert 'urme'.